In addition to our many services, we offer the installation of a videophone system in Brussels. Thanks to this installation the access control to your company, your house or your apartment is guaranteed. The videophone allows you to have a visual contact with all your interlocutors before they access your property. The videophone has many advantages, including communicating with your visitors and unlocking your door.
Indeed, its system brings you more comfort and tranquility. You will be able to have an overall view. Moreover, you can save the images. In these conditions you have the possibility to know what happens at home without necessarily being there. You can consult this system even without a call from visitors. Access to the image is therefore the biggest difference between a door phone and a video phone.
In order to obtain more guarantee, we strongly advise you to install a videophone in Brussels.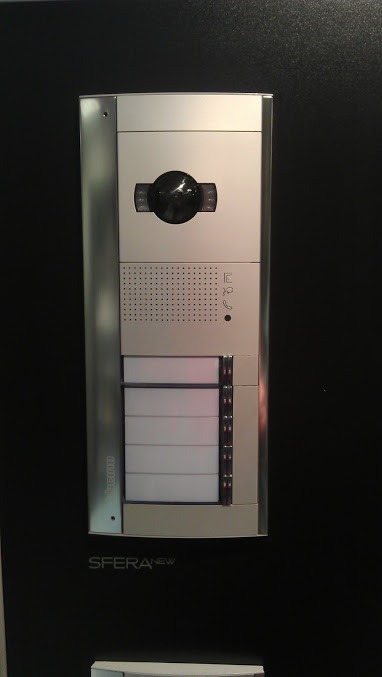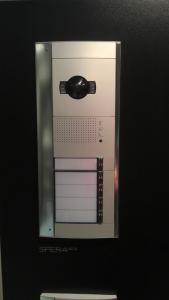 Installing a video intercom system in Brussels: a plus for your peace of mind !
No one is safe from an ill-intentioned person. Even less in a big city like Brussels. So, to guarantee your peace of mind and avoid unpleasant surprises, install a videophone system in Brussels. Thanks to our certified electricians, you will keep control of your home 24 hours a day in the greatest of comforts!
See who is ringing your doorbell directly with wireless video telephony
Thanks to the CD Engineering video intercom system, you will know directly who is ringing your front doorbell. Indeed, this video intercom system allows you to identify from a distance who is in front of your door. In case of doubt, you can then decide to open the door or not! The video intercom also allows you to get in touch with your visitor directly thanks to a loudspeaker. From then on, you will no longer be obliged to go downstairs or to the entrance of your house to discuss with your interlocutor.
If you are away from home, you can also consult your call history. In other words, you can see who was at your home while you were away. CD Engineering videophony is a plus for your comfort and serenity.
Quality video intercom equipment in Brussels!
A high quality audio system and video monitor, easy door opening and a hands-free kit. That's all you can get with an intelligent electronic door phone. An optical camera placed outside and an HD color screen allow you to live in peace. Coupled with a home automation system, you'll even have the opportunity to manage everything with a snap of your finger. Thus, your smartphone will become a real access key to your home and you will be able to monitor your home even from outside.
Choosing a CD Engineering video intercom system means opting for quality and comfort.
The advantages of the videophone in Brussels
The video phone, or videophone, has many advantages. First of all, it is a comfortable solution at home. Indeed, if you live on the 3rd floor, you don't need to go down the stairs to open the door. A simple touch of your finger is enough to unlock the entrance.
Secondly, videophony allows you to better control the entrance for visitors. No need to answer the door, videophones tell you in advance who is ringing your doorbell. If an uninvited visitor shows up at your home, you can even pretend he's not there. Choose the most comfortable solution with the installation of a video intercom system in Brussels.
CD Engineering at your service for the installation of your videophone and all electrical work
CD Engineering is not only a professional service in electricity. Our team is marked by strong values, such as honesty and transparency. Indeed, we have at heart to offer you fair prices, adapted to your real needs. Each work on circuit breaker, electric board, switch, electric plug is the subject of a meticulous analysis on our part, upstream. If you wish to do electrical work in your home, we will start by giving you an estimate in total transparency.
You can count on the professional training of each expert electrician on our team. We make sure that our electricians are always up to date with the latest regulations and can offer you services that are in line with current technologies. For example: we install advanced technology intercoms. Our electricians must therefore know the complexity of their circuits inside out. Rest assured, at CD Engineering, each member of our team receives regular training in order to stay up to date!
5 Place du Champ de Mars

1050 Bruxelles
95, Chaussée d'Alsemberg

1630 Linkebeek