Do you have electrical problems and need a reliable electrician Auderghem? Then we would be proud to help you realize your projects. We have been practicing this profession for 24 years now. Therefore, we have a lot of experience in the field of electricity. In fact, whatever your problem is, we can offer you a solution adapted to your case.
Moreover, we are based in Brussels. And we can easily travel to Auderghem. Our electricians are of course available to accompany you in your projects. Moreover, electrical systems are very complicated. Therefore, it is better to contact an expert to make sure that everything is done safely. In fact, safety is an important part of our methodology. First, we take the time to assess the situation accurately. Then we take all the necessary precautions. Both for your home and for our experts. Finally, we close by ensuring that all aspects of our work are perfect.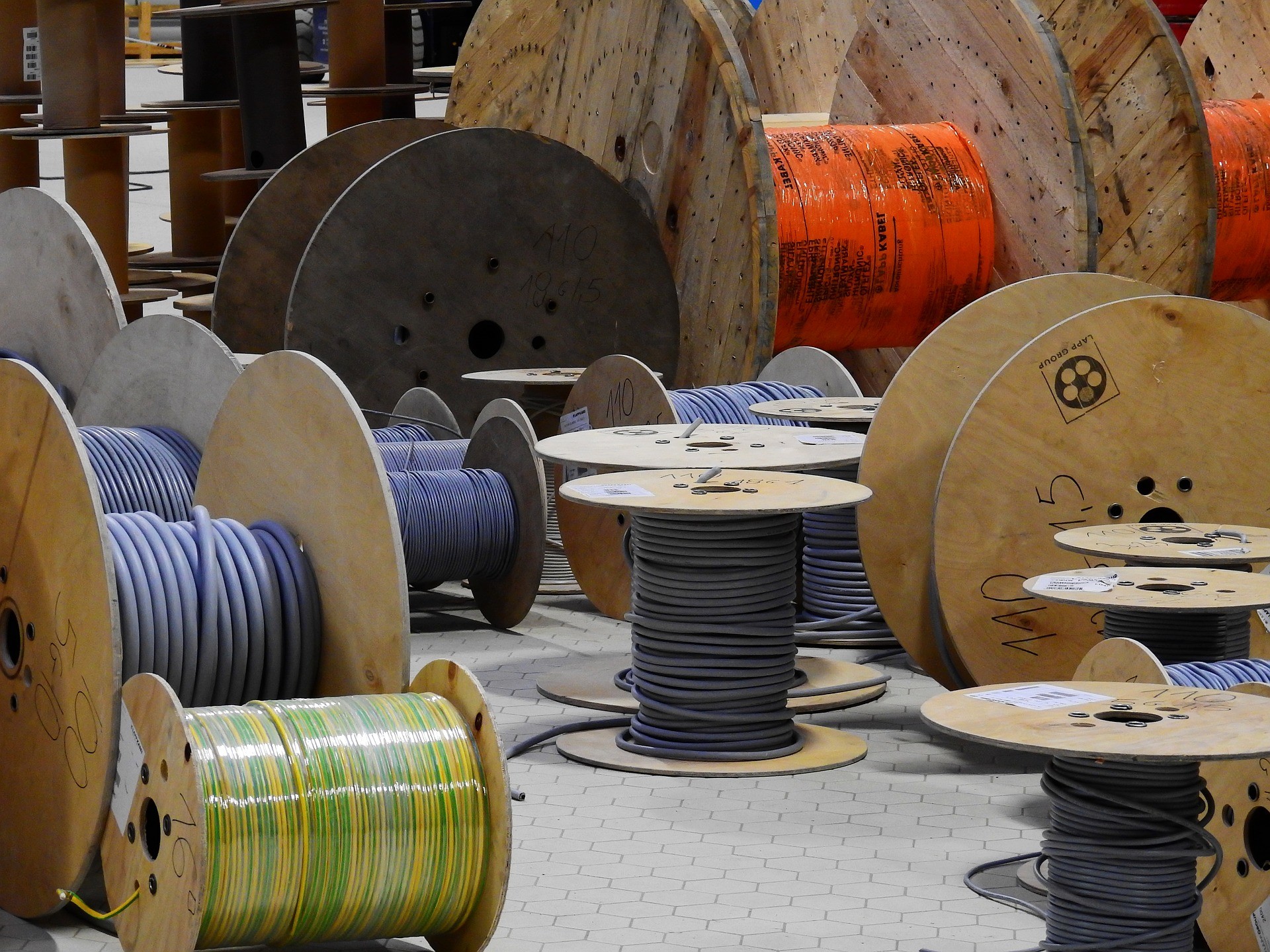 What services can your electrician Auderghem offer you?
To begin with, our company covers several services. Whatever the field in which you want to do work, renovation or installation, we have a qualified electrician. Moreover, the wide range of our skills is essential for us. Indeed, it allows us to offer you to have all your work done by the same team. Because it simplifies your task. We offer you the following services:
We install, set up and, if necessary, replace all your telecommunication devices. Ask for our help, for example, for a network of printers to be installed in offices. We take care of all networks, domestic or professional.
CD Engineering is also an expert in electrical circuits in homes and businesses. We renovate, install and upgrade complete installations.
You have just bought an apartment or a house and your electrical installation needs to be brought up to standard? Then call an electrical expert to help you. After our intervention, you will finally receive a certificate of compliance that attests to the upgrading of your installations. What's more, electrical retrofitting allows you to avoid energy losses. Save a lot of money, thanks to CD Engineering.
The centralized management of the control of all your electrical installation is a major asset in the management of a building. In residential as well as in professional environment, CD Engineering is your electrician specialized in home automation.
You wish to add a little magic in your garden? Or you prefer to give a warmer side to your living room? Trust us for all types of installation and renovation work in lighting.
Parlophony and videophony :
You want to feel more secure in your home? Then, have video and intercom systems installed. These devices secure the access to your building. Whether it is for offices or a home, we can install this type of device for you.
Moreover, the quality of our services is a priority at CD Engineering. That is why all our electricians are specialized in all fields. Works, renovations as well as installations.
The reference electrician for the inhabitants of Auderghem !
Many inhabitants of your town already trust us on a daily basis: repair of electrical equipment in Champs d'oiseau, installation of switches in the Vieux Sainte-Anne district, connection to the cable for internet in Val Duchesse, compliance after purchase near the Parc des Princes, ... We take care of your daily electrical installations with pleasure. CD Engineering's electricians are known for their efficiency, courtesy and reliability.
Like your neighbors, you too can trust the expertise of a certified electrician in Auderghem, for all your electrical work. Ask for your quote now at CD Engineering
Your electrician in Auderghem, also a specialist for companies
Network cabling, computer network connection or LED relamping, CD Engineering is also at the service of companies. We are indeed used to working in the building sector for various electrical works and any type of work in the tertiary sector. The companies in Auderghem trust us because we show transparency, efficiency and reliability. CD Engineering works on a basis of clear communication, as well as trust, with all the actors of the industrial sector.
Does your building in Chasse Royale no longer meet the current standards in terms of electricity? Our team takes care of it! Our team will visit your premises from Kalhoven to Transvaal, in order to establish an accurate and reliable inventory of fixtures. You will then receive a quotation from us, including the steps to bring your building up to standard. This estimate is of course free of charge and without obligation. Hiring a team of certified electricians to work on a project is no small task! We give you time to think before you embark on an electrical renovation project.
Whether you need to update your electrical installations, set up your Ethernet networks, or set up a professional telecom system, we are your experts in the field! Contact us to request your in-house estimate.
CD Engineering : for your electrical troubleshooting in Auderghem
Power outage in Auderghem while you are working from home? The fuses have blown and you don't know what to do? At CD Engineering, a certified electrician is ready to come to your home as soon as possible in case of failure. In any case, don't try to fix the problem or you'll make the electrical repair worse and get electrocuted. So call a professional right away for your electrical troubleshooting in Auderghem. We can be reached by phone.
Moreover, we offer our services to private individuals and professionals. We are therefore used to working on large electrical works as well as small repairs. Our team of electricians is trained and qualified to intervene on any type of intervention. Electrical troubleshooting, troubleshooting following a power outage or a short circuit... Once you have contacted us, a certified electrician will go to your home to find the origin of the breakdown and to make the necessary repairs so that the problem does not come back. Also, our professionals work with the appropriate electrical equipment for each intervention.
All the answers about our electrical troubleshooting service in Auderghem
Electrician Auderghem : our methodology
electrician comes to your location to find the problem with your electrical system. He then presents the problem and his proposed solution. You can ask any questions you may have. During this discussion, we establish together the most suitable solution. On the one hand, for small repairs, the electrician can fix the situation immediately. On the other hand, for larger projects, we provide you with a detailed plan of the work. This is so that you can follow the progress of the work. Thus, we carry out your project together. Finally, when the work is completed, we give you a certificate of compliance. Because this one will allow you to prove to the State that your electrical system is in the standards.
All in all, CD Engineering takes the satisfaction of its customers to heart. Because it is thanks to this one that our company adapts to all your requests. First, we are at your disposal to answer all your questions. On the other hand, we explain our actions in details our actions. Then, during the work, your electrician explains you his steps one by one. Finally, the after-sales service is happy to take care of your follow-up. To conclude, your satisfaction is our priority.
Your electrician auderghem intervenes on all the commune of auderghem including its very known districts like Chant d'Oiseau, Chasse Royale, Invalides, Kalhoven and its Promenade Verte, Pinoy and Pêcheries, Saint-Julien with Lebon - Henrard, Transvaal with Blankedelle or Parc des Princes as well as Val Duchesse and its district Vieux Sainte-Anne. We will always be available for all your urgent troubleshooting in the hour or your electrical works of setting in conformity, electrical renovation, At your services since 1996!
Electrician Auderghem : your specialist for all electrical works 
You have a construction, renovation or installation project? Do not hesitate to ask for an estimate established according to your desires. We provide you with a clear and detailed estimate of the tasks to be performed. You then decide whether or not to call on us, and you decide which aspects of your project are priorities. Entrust your project to a specialist electrician, such as CD Engineering.
5 Place du Champ de Mars

1050 Bruxelles
95, Chaussée d'Alsemberg

1630 Linkebeek