Are you wondering if an electrician from Watermael Boitsfort is available? You need an expert for your renovations or your electrical installations? CD Engineering also comes to Watermael Boitsfort. Our offices are located in Brussels, so we can move quickly. CD Engineering has been offering its services since 1996, which makes a total of 25 years of experience. Our team has a lot of experience in the electrical field. Despite this, we do not rest on our achievements, we always try to remain at the forefront of technology.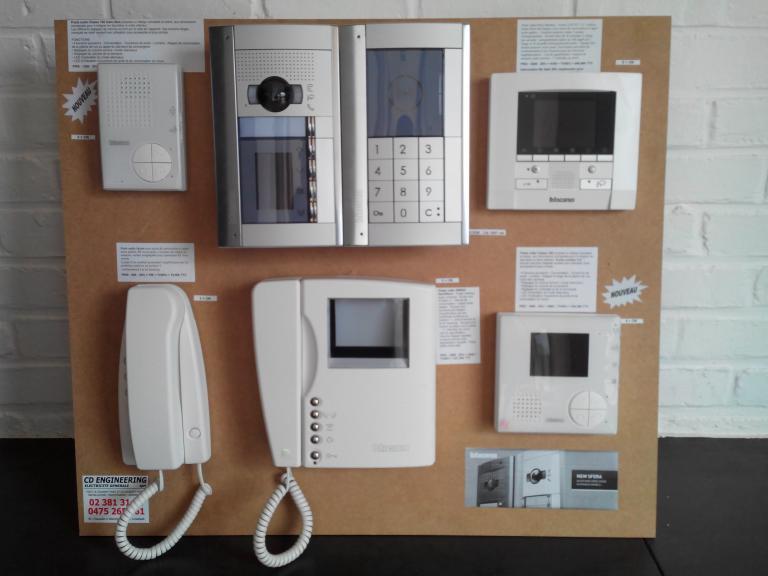 CD Engineering, the Watermael Boitsfort electrician who assists you in your projects

We have a wide range of services to cover all electrical changes or replacements. We have several certifications for all types of work. Indeed, it is important for our company to offer you a quality service. The fact that we can take care of all your electrical work or installations allows you to deal with a single team. This way, you avoid any confusion. Here are the services for which our electricians are qualified :
Telecommunication;

Electricity;

Electrical compliance;

Home automation;

Lighting;

Parlophony and videophony.
You do not know the terms mentioned above? Then do not hesitate to contact us. We will be happy to give you more information. We will be able to answer all your questions.
It is sometimes difficult to identify all the problems or the system adapted to your needs, moreover by phone call or email. That's why our electricians will be happy to make an appointment with you at your convenience. They will then ask you to come to the site to find what you need.
Your electrician specialized in electrical troubleshooting in Watermael-Boitsfort
Since 1996, CD Engineering intervenes at your place to solve your electrical problems. In most cases, we carry out electrical troubleshooting. It is no secret that a breakdown happens quickly. Whether it is a power failure, a failure of a defective electrical appliance, a failure following a short circuit... Several causes can be at the origin of the breakdowns. When you find yourself in one of these situations, it is imperative to call a professional.
At CD Engineering, our electricians are trained and are experts in the field. Our professionals are standing by for electrical troubleshooting in Watermael-Boitsfort at all times. For private individuals and professionals, we are also used to working on structural work. Equipped with professional electrical equipment, a team of electricians goes on the spot to find the origin of the breakdown and carries out a fast and effective intervention. Contact us now for an emergency repair.
We answer your questions about electrical troubleshooting in Watermael-Boitsfort
Our certified electricians care about your satisfaction
A short circuit, a bad ground connection, a problem with a differential switch, ... Each problem in the electrical installation is unique, that's why it is essential to call an electrician who is perfectly familiar with electrical networks. Since 1996, CD Engineering has been personally committed to providing you with a complete and satisfactory service.
From fair pricing, to speed, to perfect resolution of your problem, we do everything we can to make your experience with CD Engineering as satisfying as possible. So don't hesitate to contact our team for any intervention on your electrical network.
5 Place du Champ de Mars

1050 Bruxelles
95, Chaussée d'Alsemberg

1630 Linkebeek