Are you having electrical problems? Maybe you are facing a power failure and you need a reliable electrician Woluwe Saint Pierre? Or have you just moved into a new home? Do you want to do some electrical work in your current apartment or house? We are proud to help you in your projects. That's why we've been in the business for 24 years. Our electricians work, among others, in Woluwe Saint Pierre. Moreover we do everything to be permanently available. And this in order to answer your needs as quickly as possible.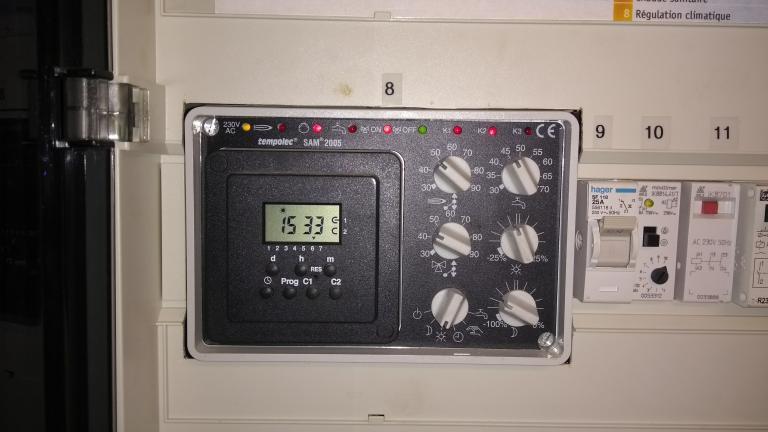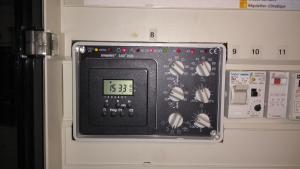 CD Engineering - Electrician Woluwe-saint-Pierre - has the necessary competences for the realization of your projects and brings you fast solutions in case of breakdown.

Why is it imperative to call a certified electrician ?
It is very important to call a certified electrician in Woluwe-saint-Pierre. First of all because he is the only one who can assure you that your electrical installations are up to standard. Indeed, only an authorized professional can provide you with an electrical compliance certificate. Thus, when you have any concerns related to your installations, you can see with your insurance the costs they can take care of. If not, you will have to pay for all the repairs yourself. As you can see, having electrical work done by an electrician is essential. Moreover, it can be dangerous to manipulate electrical installations if you are not a connoisseur. That's why you need a licensed and competent professional to handle the repairs.
At CD Engineering, we have a team of professionals who are not only equipped but also trained for all kinds of interventions. And we've been doing it for over 24 years. You can therefore trust our know-how to take care of your emergencies in Woluwe-saint-Pierre.
Electrician Woluwe-saint-Pierre : our services
CD Engineering offers you various services. Among the most commonly requested services, you will find

Installation and configuration of electrical appliances
Mainly for telecoms (televisions, computers, telephones, internet, etc.) We configure from start to finish.

Lighting
For both indoor and outdoor use, we offer innovative and efficient lighting systems. For example, we install parallel systems in offices. This way, if a circuit breaks, it does not cause a general breakdown and does not leave all your employees in the dark. We also do work in gardens, so that when night falls, the lighting is soft and pleasant.

Home automation
Thanks to the centralization of your internal system, you can have easy access to your different devices. Find in a single point of control your heating installations, household appliances, etc.. This system is ideal to better manage your energy consumption.

Electrical compliance
If your circuits are not in electrical compliance, you risk two problems. First, these circuits represent a danger for you and for all the occupants of the building. The second is that you could be fined by the state in addition to having to have your circuits upgraded. So don't wait if your electrical system is getting old. Electrical compliance is fast and it also allows you to save money.

Video and door phones
These devices allow you to control access to a building. You can indeed see or hear your visitors before letting them in (or not).

Moreover, our electricians are certified for all the services mentioned above. Our electricians in Woluwe Saint Pierre can also advise you about video intercom systems. We also do the installation.

Electrical emergencies and breakdowns in Woluwe-saint-Pierre
One of your appliances refuses to turn on, but you don't know why? A power failure has plunged you in the dark and you don't know what to do? Don't panic, because an expert electrician from CD Engineering can help you.
First of all, don't try to fix an electrical problem on your own, whether it's in your home or office. Doing so could result in electrocution or make the problem worse. There is a good chance that your electrical problem is a symptom of another problem. For example: a general power failure may mean that your electrical installation is faulty.
With our service, you will get the help you need. First, we intervene to solve the problem you are facing. Afterwards, we make an assessment and inform you if any electrical work needs to be done. Afterwards, you decide whether or not to do what we recommend.
CD Engineering - Your solution for all your electrical installations
As specialists in high and low voltage, our electricians can solve all your electrical problems. They also know how to repair all types of equipment, set up complex computer networks, install different types of lighting, etc.
In short, you can trust our service, as well as our responsiveness. Call CD Engineering now if you are facing a tricky electrical situation.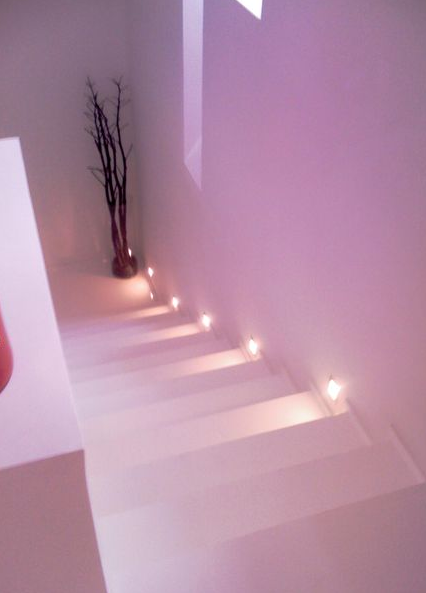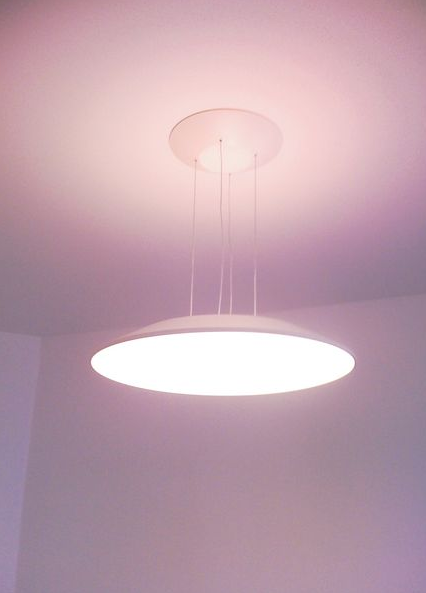 Why call CD Engineering for your electrical troubleshooting in Woluwe-saint-Pierre ? 
CD Engineering has been working in the field of electricity for more than 20 years. It is thus for many years that our team of electricians deals with all types of interventions including breakdowns. Indeed, an electrical breakdown can happen quickly. And in this kind of situation, it is better to call a professional. If you decide to repair the breakdown yourself, it can be very dangerous. There is a risk of electrocution but you also risk to worsen the situation and thus to have more repair to do than at the beginning.
CD Engineering takes care of your electrical troubleshooting in Woluwe-saint-Pierre. Whether it's a fuse problem, a power failure, a defective electrical appliance or a problem with your water heater, our certified electricians intervene for small as well as large breakdowns. Moreover, we make every effort to arrive as quickly as possible when it comes to emergency repairs. Moreover, our professionals are ready at any time of the day and night for any intervention and breakdown service.
Your questions to our electrical troubleshooting experts in Woluwe-saint-Pierre
Some information about CD Engineering, reference electrician in Woluwe-saint-Pierre 
Since all these years that we work as certified professionals in Woluwe-saint-Pierre, we have been able to help many families. Indeed, thanks to our increased experience and our versatility, we have been able to impose ourselves in this field. Moreover, we are used to working with many brands such as Schneider electrics, Lenilux, Niko, Facom, Electro PJP, Bosch, Philips, Perry Electrics, Servimat, Steinel, Watt & Home, and many others.
CD Engineering in a few figures, it's more than 86 door phone systems installed in 2020. Each year, we troubleshoot 50 electrical panels. In total, we have 24 years of service and rapid intervention in your home.
As you can see, the proof of our expertise is reflected in the quality of our work throughout these years. So don't hesitate to call your electrician in Woluwe-saint-Pierre for any electrical emergency or other service mentioned above!
CD Engineering, un electricien Woluwe Saint Pierre de qualité
We make it a point of honor to keep you informed of the electrical problems you encounter. We are also specialists in the new electrical installations required for an efficient system. Therefore, we offer quality services to all our customers. We treat your project as if it were our own. It is indeed very important to us that your project is carried out as you wish.
First, we take the time to explain to you what work or installations you need. But also the reason why we recommend them to you. In other words: we make an inventory of your home or office before the work. During this one, your CD Engineering will be able to make an estimate :
The time of work necessary;

The cost of the work.
After all this has been presented to you, the decision of how the project will be carried out is entirely up to you. Our electricians can answer all your questions to explain the next steps. We try to work as fast as possible, but we prefer to take the time necessary to do a perfect job. Afterwards, we do the work as planned, and we give you an invoice when it is finished.
Electrician Woluwe-saint-Pierre: always close to you 
Electrical work requires an expert. It is indeed a rather complex field. That's why our team is certified for all types of work in this field. It is also necessary to be aware of the latest technologies in order to set up a proper system.
You will also receive from us a document detailing all the steps of the project. In addition, a certificate of electrical compliance will be issued at the end of the project. This certificate allows you to prove to the government that your house or your establishment is in electrical compliance and that your electrical system follows the rules set up in Belgium.
Your satisfaction is our priority
In order to pursue our permanent search for quality, the customer relationship is important to us. Thus, we want to be available for you at each step of your project. Moreover, if you have any questions about our services, do not hesitate to contact us. Furthermore, we want to be the privileged link to help you in your work. That's why, even during the work, we take into account your remarks. For this purpose, it is very important for us to define with you all the steps of your project. Thanks to this, it will be electrical compliance with your expectations.
Do not hesitate to contact us to discuss your project. An emergency? Dial our number and we will intervene as soon as possible!
From the avenue of Tervueren to the Mellaerts ponds, we cover the entire municipality of Woluwe-saint-Pierre. So don't hesitate to contact us, wherever you are.
YOUR TRUSTED WOLUWE-SAINT-PIERRE ELECTRICIAN
Electrician Woluwe-saint-Pierre : Fast electrical service
Who has never found himself at a loss when faced with a power failure? Indeed, a breakdown can totally ruin your day. You finally had some time to spare, and you still have a list of things to do as long as your arm. Yet, a power outage prevents you from accomplishing all of your planned tasks today. But, who do you call if you have a breakdown? CD Engineering is your go-to electrician for problems like this.
Our proven and effective methodology
To begin with, our experts are available to you day and night and respond immediately to your call.
Then, we take your problem into consideration and immediately send a professional to your location. From there, your electrician will search for the cause of the problem and repair it as soon as possible.
In addition, you have the possibility of obtaining a free estimate by telephone. We apply a completely transparent pricing policy. So there are no unpleasant surprises when you receive your bill.
Finally, if your electrician notices that the breakdown has a specific origin, he will inform you immediately. For example, if your electrical circuits are too old, breakdowns can occur frequently. If a CD Engineering expert notices this type of problem, then he will suggest another appointment to solve it permanently.
5 Place du Champ de Mars

1050 Bruxelles
95, Chaussée d'Alsemberg

1630 Linkebeek