Did your fuses blow, or is there a power outage in your house/apartment? An electrical circuit that's blown? Don't let the problem get worse. Electrical breakdown service Brussels: contact CD Engineering - electrician Brussels - now for a quick and efficient breakdown service.
We intervene as quickly as possible to help you in an emergency. Indeed, electrical breakdowns are frequent and are very disabling. So don't stay in the dark, call on our professionals. Both for your business or your home, we are qualified in all areas concerning electricity. We know how having an electrical problem can prevent you from doing other things, that's why it is important for us to find a solution very quickly with you.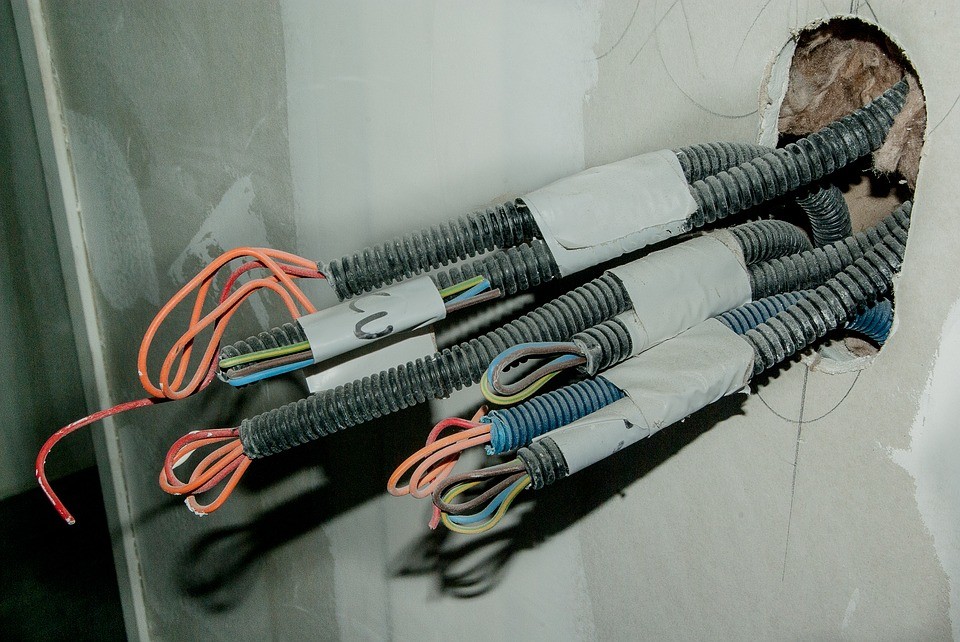 Furthermore, we strongly advise against trying to solve the problem by yourself. Electricity can be very dangerous, accidents happen very often. It is also very easy to make mistakes that can damage your electrical installation. This can lead to many complications. Therefore, call on us! We have been specialists in this field for 24 years.
Electrical breakdown service in Brussels : emergency interventions
We have noticed that often, individuals call us for electrical emergencies. You can therefore benefit from an express and professional intervention. Thanks to our emergency electrical services, your problem will soon be a bad memory. Among the list of our interventions, you will find :
Power failure repair;
Replacement of defective parts of your electrical system;
Repair of your electrical circuits;
Intervention on telecom system;
Etc.
Contact us in order to quickly receive help from a certified electrical professional. As soon as your call is answered, an electrician will be dispatched as soon as possible to the site of the breakdown. In this way, you benefit from an ultra-fast service.
In order to solve your problem permanently, you need a team of professionals. At CD Engineering, we surround ourselves with expert electricians for all our interventions. Indeed, an approximate repair could cause more serious damage. For example, we have already faced major damage because residents had tried to repair their electrical circuits themselves. So don't let your problem get worse. By calling on our team, you can be sure to receive impeccable service for a long-term solution.
Trust our experience as well as the opinions of our customers. All of them have always been satisfied with our services.
Electrical breakdown service Brussels: trust our experience
For more than 24 years, CD Engineering has been making every effort to offer you the best possible service.
First of all, the quality of our work is very important to us. This is why we only recruit certified electricians who are trained to respond to any type of situation. In short: for work, renovations, installations and electrical emergencies, your CD Engineering electrician will be able to help you.
Secondly, we believe that human contact is a crucial factor in your experience. After all, human contact is just as important to us as the quality of our work. That's why we hire the best electricians in town, experienced and always ready to listen to you.
In the event of an emergency, our team of electricians will intervene at the site of the outage in order to determine the source of the breakdown. For your safety and the safety of those who may visit the site of the intervention, it is very important to call upon professionals. Sometimes, we notice that some customers perform certain tasks themselves because they think they have some knowledge of electricity. This can be dangerous. Especially since breakdowns can be the result of several sources such as the malfunction of an electrical appliance or a short circuit caused by bad weather. Other times, it is more complex problems such as the age of your installations and in this case it is even more dangerous to do it yourself.
Here at CD Engineering we will be able to advise you correctly. Our team is there for just that. Our electricians are highly qualified and will provide you with the most economical and safe solution.
Free cost estimate by phone for your electricity breakdown service
You are in a hurry, but still want to contact several electricians to compare their prices? Then give us a call. You will receive a free estimate by phone, based on the information you can provide us with. This estimate is also free of obligation and tailor-made. Don't wait any longer, pick up the phone and call your expert electrician now.
Above all, our company remains very transparent about its democratic rates. Affordable prices, respecting the means of the customers. In case you don't find the service and rate you need directly. These prices are known fairly quickly after completing the online quote. The rates vary according to the complexity of the intervention but remain very affordable.
Frequently asked questions to our electricians in Brussels :
What to do in the event of a power failure?
Firstly, it all depends on the type of electrical installations you have at home. Indeed, the problem will be approached differently depending on the case. So if it is a simple power cut, the problem may come from circuit breakers or fuses. In the first case, you simply need to reset them in your electricity meter. In the second case, you will have to buy new fuses.
If the problem spreads to the whole neighbourhood, you won't be able to take care of it yourself. In that case, you will need to call an electricity breakdown service in Brussels. Finally, even if the problem is centralised in your home and you think you have solved it, it is best to have the general electricity checked. To do this, you can call us and ask for a free estimate now.
What are the causes of a power cut?
There are three very frequent cases of power failure. The first, unsurprisingly, is a general power cut. This case is quite common, but can be surprising when you don't expect it. The causes of a blackout are often related to a faulty electrical network or a peak in consumption and connections of electrical appliances. This can cause a short circuit that does not normally affect the state of your electrical system.
The second case is the non-functioning of an electrical appliance. This may be simply due to a failure of the appliance itself, but not only. The problem can also occur due to a faulty plug or a short circuit. In this case, the general condition of the socket and the appliances connected to the same mains supply must be checked. If you can't find a solution, call in a professional!
Finally, the last case is a lamp that no longer lights up. Obviously, the cause may lie in the need to change the bulb. But not only that. Indeed, the problem may come from further afield. First of all, check the circuit breaker and the switches, they may need to be overhauled! For any electricity troubleshooting in Brussels, call on CD Engineering, your trusted electrician.
Electricity troubleshooting Brussels: how to detect an electrical problem?
There are different ways to detect an electrical problem. First, check whether the problem is widespread in one room or throughout the home. Then check the different electrical installations: the electrical sockets, the electricity meter, the connections, etc. If none of these points seem to be the cause after checking, the problem may be more serious. In this case, it may be necessary to change the entire electrical outlet or even one point in the entire installation. In any case, it is best to hire a technician to repair your electricity in Brussels. The latter not only has the necessary qualifications, but also has the right equipment for this type of intervention.
Electricity repairs in Brussels: who pays the owner or the tenant?
In general, most repairs for everyday problems are the responsibility of the tenant. That is to say, when a light bulb breaks, or a fuse, damaged switches, etc., it is the tenant's responsibility. On the contrary, if it is a problem directly related to the electricity network, the costs will normally be borne by the landlord. The best thing to do, however, is to consult your lease contract. According to the agreements made with the landlord, certain repairs are at your expense as a tenant.
The maintenance of electrical appliances in the house or furnished flat is mainly the responsibility of the tenants. In the event of breakage if the appliances are too old and no longer work, consult your lease contract
Electrical troubleshooting in Brussels: CD Engineering is your reference
The team of CD Engineering - electrical service in Brussels - can travel very quickly throughout Brussels and surrounding areas for emergency interventions. Available at any time, our electricians go to your home or to the site of the breakdown to remedy the electrical failure.
Our main strengths include :
The excellence of our work, indeed we work with highly qualified electricians;
Our prices are competitive. Moreover, we offer you a free cost estimate. So you are aware of our rates before the intervention begins ;
We are close to you. We can intervene in many municipalities.
Indeed, our teams are very mobile and move quickly to your place ;
As far as availability is concerned, we are very efficient. Contact us at any time. We will then be able to agree on an appointment as soon as possible ;
Customer service and your feedback are very important to us. That's why we really take them into account. This is one of our strengths and it is what allows us to offer you an optimal quality of service ;
Our expertise in electrical matters. CD Engineering handles all types of electrical work. In particular home automation, lighting and telecom. We can also install a videophone or intercom service for your home/workplace.
You have a problem and you need a breakdown service electricity Brussels?
Then contact us. This way, we guarantee you an intervention as soon as possible. We are based in Brussels but in order to be available in the region we have a very mobile team. Take advantage of our reactivity and our professionalism in this field. Thanks to their experience, our technicians are able to quickly detect where the breakdown is. Thus they will be able to find adapted solutions and react instantly.
If during our control we detect a more important problem, we suggest an adapted solution. We will prepare a quotation for you so that you are informed about our services and the time that our intervention may require. In these conditions we will detail the necessary equipment. The details of our actions will be specified, so that you are also an actor of our work. We will be able to decide together on the best solution to follow for you. It is because it is your project that we want to be as transparent as possible with you.
5 Place du Champ de Mars

1050 Bruxelles
95, Chaussée d'Alsemberg

1630 Linkebeek