You want to find an electrician in your neighborhood? CD Engineering comes to you in Koekelberg. You have found an electrician Koekelberg who can intervene quickly!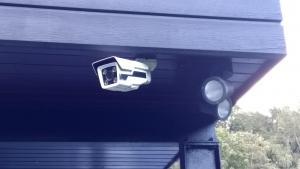 The quality service of the electrician Koekelberg
Since 1996, CD Engineering has been active in the field of electricity. Our experience acquired over the years is therefore at your disposal. In order to give you a quality service, we only recruit certified members to compose our team.
In addition, all our experts are up to date with the latest advances in the field. Since new electrical installations are not easy, it is best to hire one of our experts. Also, it is not necessary to change everything. Even if only a few renovations are needed, they should be done by qualified electricians. So contact one of our experts to receive a worthy quote for your electrical work or installations.
First, you'll need to establish the results you want. This way we can make sure that your wishes are met. One of our electricians will then be available to come to your location. This will allow him to examine the premises and to proceed with the research of the electrical problem. This way, it is easier to present you with the work that needs to be done. We will discuss together what to do next. We will then proceed with the changes according to your wishes.
Afterwards, a document will be given to you so that you can follow the steps of the project. In addition, the work will be directed by a site manager to ensure the safety of everyone. Finally, when the work is completed, we will give you a certificate of compliance. Because all the work of CD Engineering is in conformity with the law.
We are also certified for video intercom system installations. In fact, we have several models that will satisfy all your needs. You can indeed count on us to advise you on the most suitable system for your home or building.
All in all, CD Engineering takes the satisfaction of its customers to heart. Because it is thanks to this that our company adapts to all your requests. First, we are at your disposal to answer all your questions. On the other hand, we explain our actions in detail. Then, during the work, your electrician explains his steps one by one. Finally, the after-sales service is happy to take care of your follow-up. To conclude, your satisfaction is our priority.
5 Place du Champ de Mars

1050 Bruxelles
95, Chaussée d'Alsemberg

1630 Linkebeek