You are looking for an electrical contractor and live in Anderlecht ? Then CD Engineering offers you its services. In order to be sure to have a quality electrical system, it is important that an expert does the work. That's why CD Engineering proceeds to the work by respecting the strictest requirements in terms of conformity. In addition, we have been doing renovations and installations since 1996: a total of 25 years of experience. In fact, we have a highly developed know-how. You will find the right electrician for you among our ranks!
The immediate handling of electrical problems is necessary in all cases. So don't delay. Because this can lead to further damage later on. That's why we make it a point of honor to intervene quickly for any electrical troubleshooting in Anderlecht.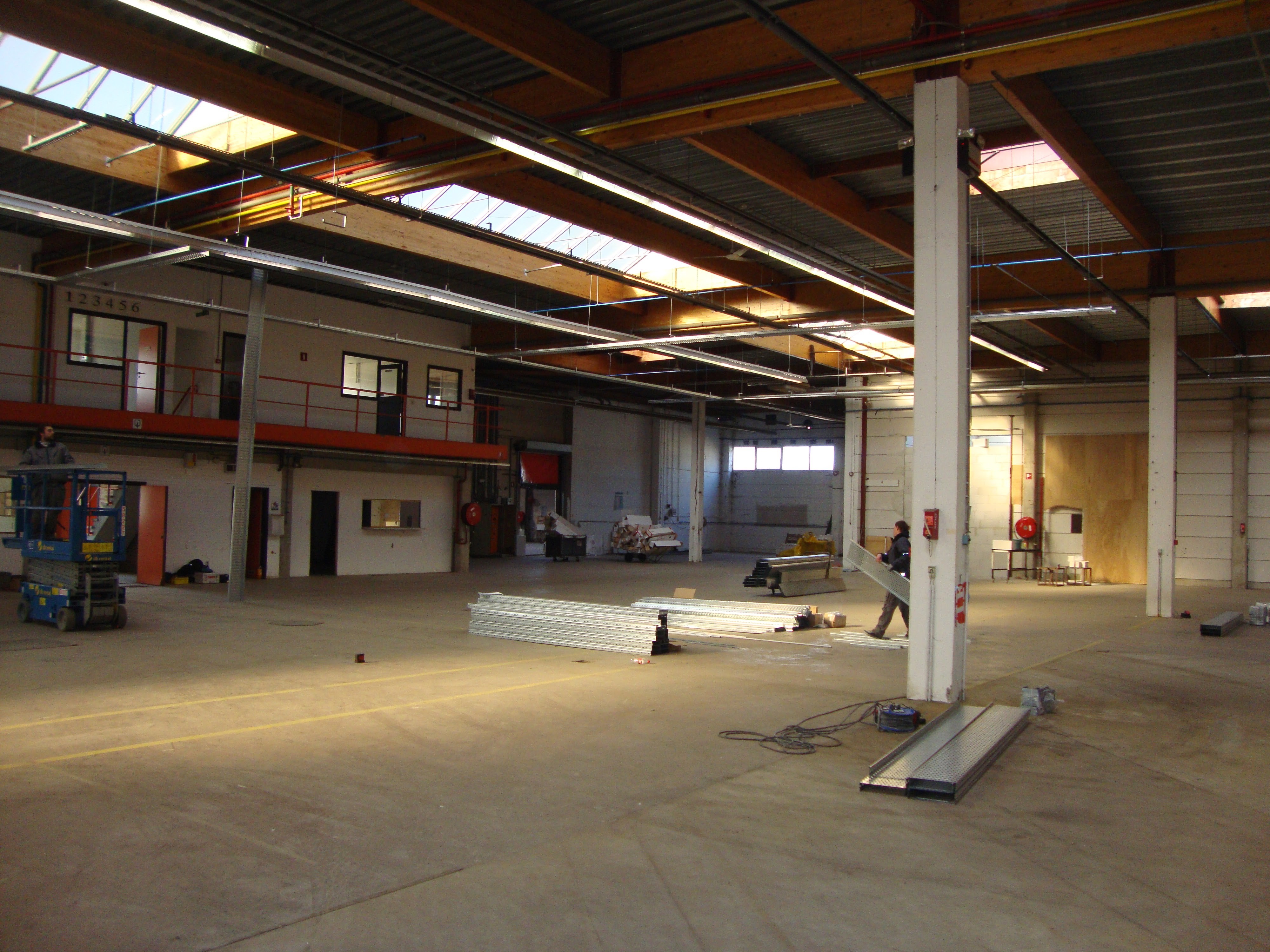 Our expertise: electrical troubleshooting in Anderlecht
Need electrical troubleshooting in Anderlecht? Don't risk electrocution and trust our team of electricians who know how to deal with breakdowns. Indeed, CD Engineering is experienced in the field of electricity with twenty years of experience. If an electrical breakdown is unexpected, calling a professional is necessary to avoid aggravating the situation and to find a solution quickly. We will send you a professional electrician as soon as possible to find the origin of the breakdown. CD Engineering will take care of your emergency repair. So whether you have a problem with an electrical appliance, a fuse, an electrical outlet or a power outage, we are here for you. Call on CD Engineering at any time, for any type of breakdown.
In case of problem, call quickly an electrician Anderlecht
First of all, CD Engineering is a specialist in both industrial and residential buildings. In addition, our company aims to ensure that all the continuity of the work started is always done by the same team. This is because we have found that our system increases our efficiency. In fact, we don't need to call on outside labor. That's why our team is composed of a wide range of specializations.
For a quick and professional repair, you can count on our efficiency and our speed of action. We can intervene from La Roue to Veeweide, Cureghem or Place du Conseil in the blink of an eye.
Your questions about electrical troubleshooting in Anderlecht
Our services in electricity
Our services are diverse and varied. Indeed, whether it is lighting, computer wiring or installation of a door phone, we do it efficiently. Find, for example, among our services:
Any work on electrical circuit

Parameter setting and installations in home automation

Rehabilitation of electrical standards

Any intervention on telecommunication devices

Any work on domestic lighting

Installation and repair of intercom systems

Reinforcement of your electric meter;

Verification of your electrical installation;

Installation of home automation systems;

Replacement of an old fuse board;

Electrical installation control;

Repair of various lighting systems;

Electrical troubleshooting;

Etc.
CD Engineering, also the reference electrician for professionals in Anderlecht 
CD Engineering, it is not only for private individuals but it is also for professionals. We are not afraid of big work and we have the will to provide quality and professional work. Thus, here are the interventions that we carry out in a professional environment :
LED Relamping: it is the change of the lighting of a building to use LED. The lighting is therefore much better and cheaper.

Electrical renovation: if you have just moved into an old building or if your electrical installation is defective, we can take care of the complete electrical renovation.

Centralization of the management through home automation: if you want a fully connected building, we can set up a home automation system.

Commissioning of electrical equipment: the electrician in charge of your file in Anderlecht can take care of the complete installation of all electrical equipment

Troubleshooting and/or maintenance : if you have a power cut or any other emergency, we intervene quickly

Network cabling: we calibrate all cabling to ensure the best possible electrical installation.

You will have understood, at CD Engineering, we can take care of a multitude of interventions. In order to know our price range for each service, you can ask us for a free estimate. This one presents in all transparency the prices and will allow you not to have bad surprises.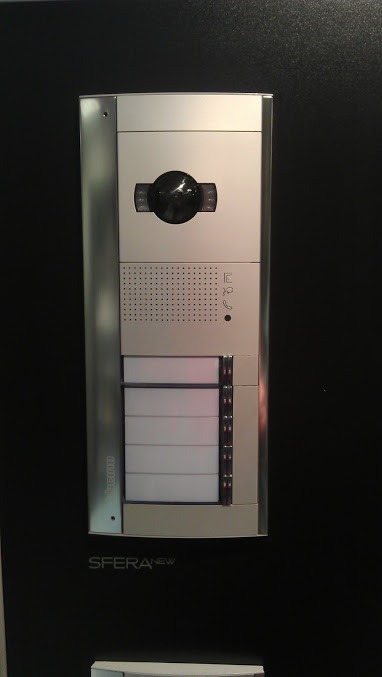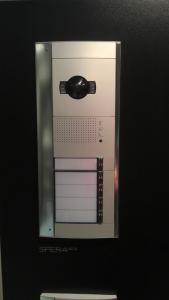 What are the strengths of CD Engineering - Electricien Anderlecht ?
During all these years, the quality of our service has not ceased to improve. CD Engineering's strengths lie in several aspects that are essential to the success of an intervention. First of all, there is the experience acquired during these 25 years. It is already a pledge of quality not negligible. Secondly, we combine expertise and professionalism in order to quickly remedy the reported problem. Then, we pay particular attention to the trust established with our customers.
In addition, we offer our services at affordable rates. What could be better than to benefit from a quality service at a reasonable price? Moreover, if you encounter a problem and you require an emergency intervention, we can move quickly. In short, we put ourselves entirely at your disposal. Finally, we are adaptable. In fact, whatever your requests are, we adapt to them. Home automation, lighting, telecom, all areas of electricity are familiar to us.
Contact us immediately if you wish to benefit from our services. We make a free estimate based on your requests. For any problem, or for any electrical project, call us without further delay. We will then discuss your problem in detail and remedy it as soon as possible.
Why trust CD Engineering - electrician Anderlecht ?
First of all, CD Engineering has been in the trade since 1996. Our professional skills have been perfected over the years, with the goal of always providing the best for you. Who better than a professional qualified for years to answer your search for an electrician in Anderlecht? CD Engineering puts at your disposal all its skills around electricity. Our team will always be able to answer your needs with efficiency. Finally, trust and communication are our strong points. It is an aspect that we consider essential, in order to always satisfy you better. If you have any questions, wishes or recommendations, please do not hesitate to contact us. The same goes for your feedback, so that we can offer you an even better service, day after day.
Guarantee and satisfaction for all electrical troubleshooting in Anderlecht
If you wish to benefit from our services, call us directly, or use our contact form! We will intervene as soon as possible.
During his intervention, the electrician in Anderlecht arrives equipped with professional material. Every day, he equips himself with measuring tools such as a multimeter, a level, a current clamp, or a voltage tester. As for the rest of the tools, the electrician is equipped with pliers (universal and cutting), screwdrivers, a wire stripper, but also a hammer, scissors, etc..
All these tools are not within reach of individuals and allow them to perform the work safely. Therefore, do not try to do any electrical work yourself and prefer a professional intervention.
Some questions often asked by your neighbors in Anderlecht :
Who to call for domestic electrical work in Anderlecht ?
Do you need to carry out work on your electrical installations? For your electrical installations and renovations, you can trust our expertise. Focus on safety! So that your entire household can use all your electrical appliances without fear of electrocution, or worse, of seeing a fire break out: think of calling an electrician. Working on electrical circuits requires rigor and precision above all! Our electricians are not only extremely thorough, but they are also equipped with the best possible electrical equipment. As a result, they will perform your electrical installations, work and renovations like no one else.
Do you want to have more switches or outlets installed in your home in La Roue or Quartier des Étangs? Don't risk a short circuit! Call us and we will come and make your wish come true in half a day. Are you looking for an expert to bring a building in Veeweyde or Neerpede up to standard? We will send you the best certified electricians for this job.
Where to find an electrician in Anderlecht for the tertiary sector ?
You are a professional and you need an expert for big electrical works in Saint-Guidon, Aumale or Vogelenzang? CD Engineering is also the right partner for projects in the tertiary sector: refurbishment of old electrical installations, network and wiring updating, LED relamping, etc. are part of our range of skills. We are used to working on large-scale projects and can mobilize your team to meet all your requirements.
You need an expert for the installation of a complex electrical network, the repair of electrical failures on site, or the refurbishment of old connections? Ask CD Engineering for a quote now. We work in complete transparency with you, and this estimate is without obligation! Don't wait any longer to find the electrician in Anderlecht you need.
Electrician Anderlecht : find us in all areas of your city
Don't forget that our team of electricians works in all areas of Anderlecht. For example, you can find our services in the following districts: Saint-Guidon, Veeweyde, Aumale, Neerpede, Vogelenzang, Meir, Cureghem, La Roue, Quartier des étangs
Of course, CD Engineering is not only limited to these locations. In fact, wherever you are located, we guarantee you a quality service. Enjoy a fast service at your home.
5 Place du Champ de Mars

1050 Bruxelles
95, Chaussée d'Alsemberg

1630 Linkebeek