You have an electrical problem? CD Engineering is the electrician you need in Evere. We have been in the field for a total of 25 years. Are you located in Evere? Then our electricians will come to you. Our offices are mainly located in Brussels. Our team has the desire to be on the spot as soon as possible. Electrical projects can be complicated, that's why we are here to make things easier for you. We take care of all your electrical work. The reliability and quality of our work is the best in town. We make sure that everything is in order as quickly as possible.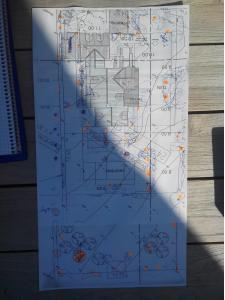 An electrician Evere specialist in all electrical fields
We are here to find the problem with your electrical wiring. There are many types of electrical problems that we can solve. Among the list of our services, you will find: electrical compliance work, repair of power failure, bringing a building up to standard in the tertiary sector, etc.
Before anything else, we make a visit of the premises in your presence. An Evere electrician will come to your home. Upon appointment and according to your availability, we will come to you. A document will then be given to you so that you can follow the steps of your electrical project. We assure you that all the work will be done in complete safety. Our electricians are certified for all electrical renovations, work or installations. The services we offer are indeed of high quality. Moreover, the equipment we use is the best, because we want the best for our customers. At the end of the work, you will receive a certificate of compliance.
CD Engineering, your electrical troubleshooting specialist in Evere
An electrical breakdown happens without warning. So, if you have a breakdown, you need to react quickly. However, calling an electrician can be difficult. Therefore, call CD Engineering, a general electrical specialist. We know all about water heater failures, electrical appliances and electrical outlets. It can be tempting to try to troubleshoot and fix it yourself. However, this is a very bad idea. In fact, in addition to electrocution, you risk making the situation worse. Consequently, the repairs to be carried out could be more expensive. For electrical troubleshooting in Evere, call on our services, you will not regret it. We will send you an electrician who will be on site very quickly. For a fast and efficient intervention, contact CD Engineering without further delay.
Some questions residents have about electrical troubleshooting in Evere
What are the most common electrical problems ?

General electricity is one of the mainstays of modern homes. However, the power can suffer and be obstructed by various electrical failures. Whether it is in the electrical network, wiring, switches, upgrading, failure of an electrical panel, etc.
Therefore, here are some detailed issues that you might encounter:
Faulty outlets;
Problems with your circuit breaker;
Power outages of unknown origin;

Overloading of electrical circuits;

Outdated home automation system;

And much more.
What are the risks of non-compliant electricity ? 
It is important to know that among the houses for sale in Brussels, many of the electrical installations of these houses no longer meet the standards of the RGIE. So, what are the greatest risks and negative consequences of an electrical system that does not comply with the established electrical standards in force? An electrical system that does not comply with current standards is therefore less efficient, and exposes you to the risk of degradation of your electrical circuits. Frequent short-circuits can become a real ordeal for your daily life if your installation is not up to standard. Also, if you have just acquired a new property, you are legally obliged to have your electrical installation reviewed if it does not comply with current standards.
How can your electrician in Evere help you ?
In order to solve your problems with your electricity, CD Engineering offers you its services. We are a professional solution for your problems in any kind related to electricity requiring a repair as fast as possible. To deal with this type of situation, don't hesitate to contact us to get help from one of our electricians. With 24 years of experience in providing services to individuals and professionals, we value an attentive and responsive approach to our customers. It is also important to ensure the flexibility of our services to best meet your expectations. In addition, you can contact us for electrical renovation, electrical troubleshooting, upgrading and other electrical work or to obtain a free estimate by phone.
Other services of your certified electrician in Evere
We also cater to your apartment and house needs. Our electricians in Evere are also certified to install video intercom systems. We offer you the systems that we believe will best suit your needs.
We are specialists in electrical troubleshooting and can intervene for any unusual power outage. A fuse is acting up? We come to your home to detect the cause of the fuse failure and repair your installation in no time. Among our professional tools, you will find for example an ammeter, insulating gloves to avoid electrocution, safety boots, a Phillips screwdriver, wire strippers, etc. Don't take any risk and don't put yourself in danger : contact CD Engineering !
5 Place du Champ de Mars

1050 Bruxelles
95, Chaussée d'Alsemberg

1630 Linkebeek