Are you planning to do some electrical work in your house or apartment? Or do you need to bring your electrical installation up to standard? Whatever the reason why you want to call an electrician, you want to know the price of his interventions in Brussels. With CD Engineering, you don't have any bad surprises. To know the price of your electrician in Brussels, you just have to ask for a free estimate by phone. This estimate lists all the work to be done and the allocated rate. Thus, you will never have bad surprises and will only pay the amount indicated on the estimate.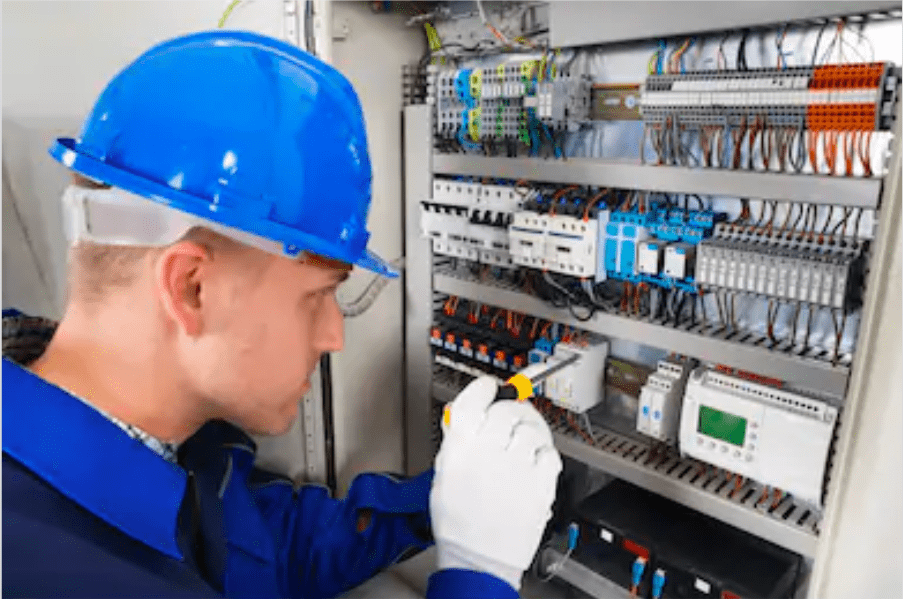 For which interventions can we call an electrician and know his rates in Brussels ?
CD Engineering has been taking care of your electrical system for more than 24 years. Thanks to these years of experience, we can provide you with the best service in a very short time. Whether you have a power failure, a power overload that has caused a short circuit or a simple breakdown, we are here to help you. In this case, we carry out emergency electrical troubleshooting in the shortest possible time. We can also discuss the price of an electrician's intervention in Brussels beforehand.
When it comes to a connection, an installation of an electrical system, or an electrical compliance, we can provide you with a detailed estimate of our steps.
How to calculate the price of an electrical installation in Brussels?
Once again, it is difficult to calculate the price of an electrical installation by an electrician in Brussels. Indeed, many factors must be taken into account, notably the number of square meters of your house or apartment. Also, if your home already has an electrical network that you want to change because it is defective, the price will vary. Finally, it also depends on the electrician you are going to call. That's why we advise you to ask for a quote from your electrician in Brussels to know his rates. This way, you won't have any bad surprises.
At CD Engineering, we make sure to remain transparent when we elaborate our estimates. Contact us without further delay!
5 Place du Champ de Mars

1050 Bruxelles
95, Chaussée d'Alsemberg

1630 Linkebeek