Electrician Brussels : immediate breakdown service in all 19 municipalities
Are you having an electrical failure? Need an urgent breakdown service?
Who hasn't experienced that famous power failure? The one that would make more than one person's anger boil over. If the blackout is not general, and if it only happened in your home, first check that the fuses have not been tripped. In other words: find out where the failure could have originated. If the fault persists, or if you cannot find the cause, contact an electrician directly. It is best to avoid touching everything without really knowing what it is. Indeed, this could be a rather serious problem. A simple mistake on your part, and then complications can arise, such as a fire hazard, for example. Unless you are an expert in the field, don't try to solve the problem yourself. This is why we advise you to call directly on qualified professionals in the field.
Then contact us for a qualified electrician quickly. We are located near you. Indeed we have several skilled teams. In order to be as close as possible to you, our technicians are mobile. Thus we can move both in Brussels but also in many municipalities in the surrounding area. CD Engineering has been offering you these quality services for 25 years now.
CD Engineering: your lighting expert in Brussels
We are a team of competent and also very versatile electricians. As electrical experts, we are used to working with a wide range of brands. Among those we know best, you will find in particular: BLV, Helia, Bticino, Legrand, Vynckier, Osram, Schneider, Haupa, ABB, Philips, Sylvania, Thorn, Yokis, Wago, Panduit, Enoc, Huppertz, Uni-bright, Arnould, General Cable, Vergokan, Delta light, Ernergizer, Steinel, Tec 7, Decatel, Obo Bettemrman, Pipelife, Technolux, Modular, Metabo, Eaton, Niko, Indigo, Bega, Sarel, Hager, Dyson, Fito, Spit, PGL, 3M, and many more.
Our extensive experience gives you the certainty of our professionalism and our ability to advise you in the best possible way. Are you looking for the best quality/price ratio before buying electrical equipment? Then ask our expert for any advice.
Are you looking for the best lighting? Ask now for our opinion on high pressure discharge lamps, or low pressure discharge lamps. We can also recommend the best halogen and incandescent lamps. Furthermore, are you wondering which fluorescent lamps or LED lamps best match your consumption? We can give you an answer in the blink of an eye, so don't wait any longer to receive the answers to all your questions about your lighting.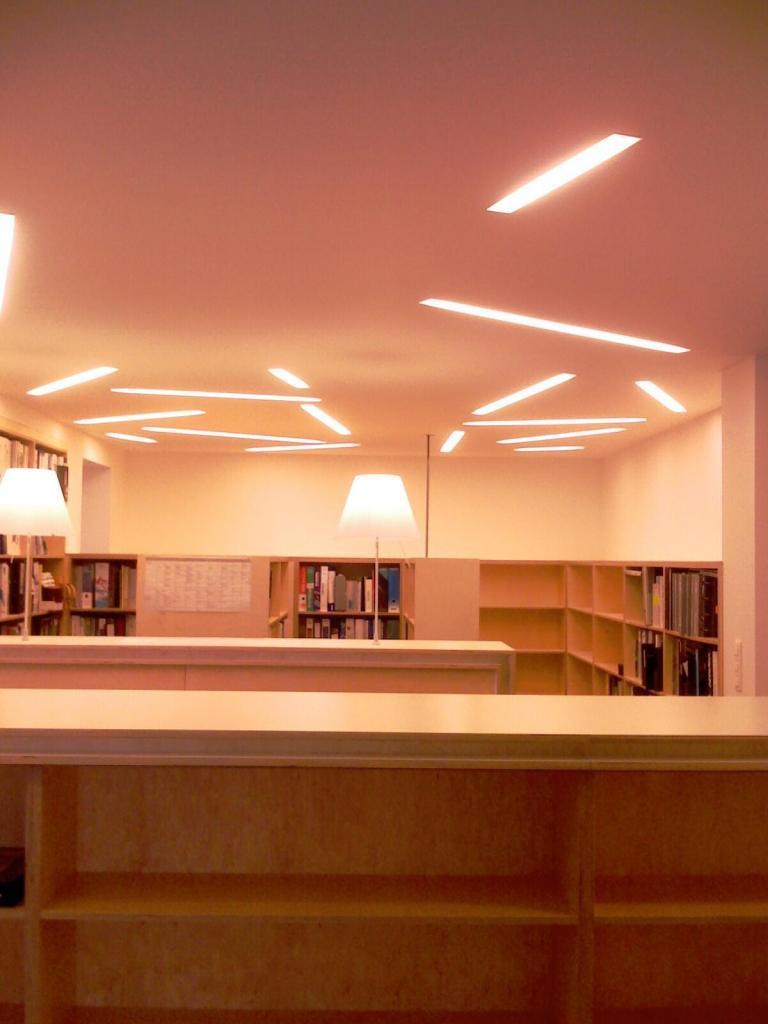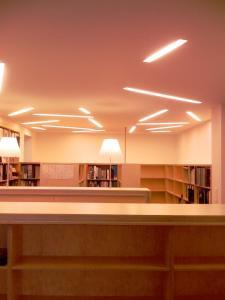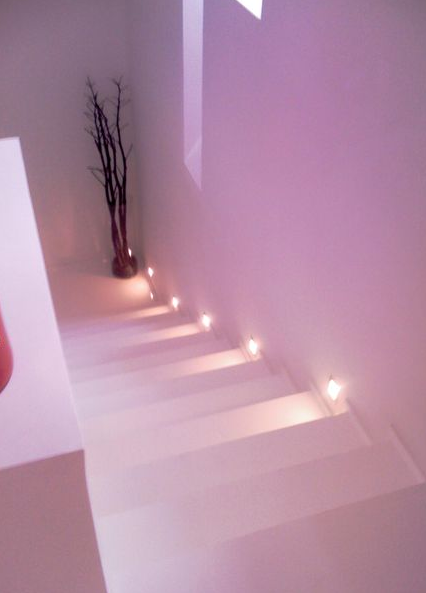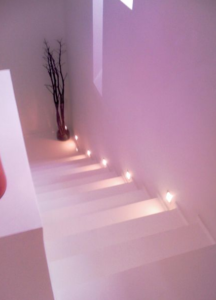 Frequently asked questions asked to our electrical experts :
WHAT ARE THE PROBABLE CAUSES OF AN ELECTRICAL PROBLEM?
There are different causes for a recurring electrical problem, such as a power failure. For starters, you may have a problem with your high-voltage network. This problem often generates a global power failure on all the circuits in your street. On the other hand, if only your home seems to be affected, it is certainly a problem that directly concerns your installations. Perhaps simply that, for example, your electrical installation is getting old. It should be replaced as soon as possible. For a quick and professional diagnosis and repair, call CD Engineering now.
WHAT ARE THE LEGAL OBLIGATIONS IN TERMS OF COMPLIANCE UPGRADE ?
Thanks to our analytical work, we can help you diagnose the origin of your electrical problems. If it is a problem due to your obsolete installations, then you are required to call in electrical compliance experts. According to the legal provisions of the General Regulations on Electrical Installations, a certified professional must carry out electrical compliance update. In the case of the sale or purchase of a property, as well as in the private and public sectors, this legal obligation cannot be ignored under any circumstances. Indeed, the purpose of electrical compliance is to ensure safety around all your electrical installations. On the other hand, having your installations brought up to current standards ensures that they perform optimally.
WHAT CAN MY ELECTRICIAN DO IN BRUSSELS ?
Installation of electrical panels, circuit breakers, fuse connections, bringing your electrical equipment up to standard, etc. Our team takes care of your entire electrical network. CD Engineering is your electrical craftsman, available for all your electrical work. Experts in both high and low current, our electricians take care of bringing your electrical installations and equipment up to standard, as well as their maintenance, replacement or renovation. Thanks to CD Engineering, your electrical equipment will last longer and will be better protected against the hazards caused by bad power supply. For the safety of your family, it is advisable to respect the electrical standards in force. This is why we take to heart to check the completeness of your installations, from your simple electrical socket to your electrical panel.
WHAT ARE THE QUALITIES REQUIRED FOR A GOOD ELECTRICIAN IN BRUSSELS?
All in all, CD Engineering takes customer satisfaction to heart. Because it is thanks to it that our company adapts to all your requests. First of all, we are at your disposal to answer all your questions. On the other hand, we explain to you in detail our actions. Then, during the work, your electrician will explain to you one by one his steps. Finally, the after-sales service is happy to take care of your follow-up. In conclusion, your satisfaction is our priority.
Does your electric meter need a boost?
Your electrician in Brussels will then take care of it. As well as all the steps with your electricity supplier.
We also take care of your electrical work: all breakdowns, control and search for electrical losses with the insulation meter. But also a replacement of timer, socket/switch, dimmer switch, placement of circuit breaker and differential, replacement of transformers placement of energy saving bulb or Led, measurement and adaptation of the grounding, replacement of old fuse panel, ... Your electrician Brussels will take care of it immediately!
We assure you a rapid response that will meet your most urgent requests. We carry out interventions throughout Brussels. All you have to do is call us. We will provide you with a free, personalised estimate by phone, and intervene as soon as possible. Thanks to CD Engineering, you can be sure that you will receive all the help you need to solve your urgent electrical problems.
Are you looking for an electrical contractor? Then CD Engineering offers you its services. In order to be sure to have a quality electrical system, it is important that an expert takes care of it. This is why CD Engineering carries out the work in strict compliance with the requirements. In addition, we have been carrying out renovations and installations for 22 years now. In fact, we have many years of experience. You will therefore find the right electrician in Brussels amongst our ranks!
How does CD Engineering concretely work ?
To begin the procedure, we make an inventory of fixtures. This allows us to identify the problem(s) and find the solution to resolve it immediately. In addition, we describe the stages of the implementation of the solutions on which we will have agreed in a specification that will be given to you. It is important for us that you understand what we have to do and the duration of each action. In the end, no work will be undertaken until we have your approval. We will take charge of everything as soon as the green light is given to us.
The construction site will be controlled at all times to ensure the safety of the premises. All our equipment is of high quality, in order to give you the best system. Finally, once the renovations are completed, you will receive a certificate of conformity to prove that your home or establishment is in good standing.
Always a fast and irreproachable quality service
CD Engineering is first and foremost an expertise and an unfailing availability. We respond instantly to your calls in order to take emergency action in the event of a power failure situation, for example. As you know, damage due to power cuts can be dramatic. Let's take an example: you no longer have electricity, so your freezer no longer works. If you don't find an expert to help you very quickly, then all your food will defrost. By calling CD Engineering, you make sure you find an electrician who can take care of your problem within a few hours.
In summer and winter, we are available to assist you in all your electrical emergencies. Dial our call number to receive assistance from a licensed and qualified electrician in Brussels.
CD Engineering sprl, it's all about domestic, tertiary and industrial electricity. In strong current but also in weak current.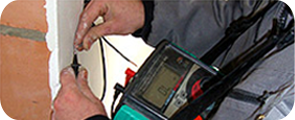 CD Engineering : an electrician in Brussels for all your works
In order to accompany you in your projects, we offer many services. Indeed, CD Engineering is specialized in all electrical installations/repairs. Thus our teams are qualified for all your projects. In particular, we offer our services in home automation. We can also put in conformity your installations. This is very important because installations that do not comply with standards can lead to fines. It can also prevent accidents. In addition, we specialise in lighting and telecoms. In order to offer you more comfort, we are now specialised in the installation of videophones and intercom systems.
Do you also want internet, cable TV, telephone throughout your home or office? Your electrician in Brussels will install the cabling for the networking of your equipment.
Whether it concerns the installation of home automation, electrical installation or electrical compliance, we provide you with our professional skills in order to satisfy you in the best possible way. Do not hesitate to contact us for any request related to electrical installations.
Your experienced and competent electrician in Brussels
At CD Engineering, we want to put our 24 years of experience at the service of individuals and professionals. This is why we offer a wide range of interventions in all the municipalities of Brussels. CD Engineering can take care of projects in companies, offices, industrial buildings, houses and apartments.
For all your moving, fitting-out, renovation and construction projects, you can count on CD Engineering. We are above all a company that listens to you and takes care to carry out your projects with you. This is why we often prefer to make a first appointment, face to face or by phone, so that you can explain your expectations. In this way, we can best satisfy your needs and desires. Do not hesitate, and ask for a quote now via our contact form. We will then set up a first meeting together, to better understand your expectations.
For your electrical work and renovations
Are you looking for an electrician in Brussels to carry out your electrical work? Or to help you out quickly? You have just moved into a new home, or you want to renovate your electrical installations? CD Engineering is your reference electrician for all types of work, installations and home renovations. Among our electrical renovation work, you will not only find that we bring your installations up to standard. We can also overhaul your electricity meter, repair or install grounded outlets, add sockets in the rooms of your choice or work on various small electrical appliances. When moving house or renovating, there are indeed many small electrical installations to work on.
Trust your electrician for quality work, done with care. We carry out your electrical work in Brussels and also in the surrounding area. Whether for your home, building, office, business or industry.
We carry out your electrical work in Brussels and also in the surrounding area. Whether for your home, building, office, business or industry. We carry out the study, but also the installation. Moreover, we carry out the maintenance and repair of all electrical installations. We are also specialised in the installation of new electrical installations. Especially in renovation. As well as the setting in conformity of old electrical installations.
Your electrician in Brussels, specialist for your works and installations
The immediate handling of electrical problems is necessary in all cases. It is therefore necessary not to delay it, as this can lead to further damage. This is why we make it a point of honour to intervene quickly.
Our electricians are available and have the skills and electrical equipment necessary to intervene and solve your problem. In the event of any work or new electrical installations, we take the time with you to find the best solution. An electrician will then go on site to carry out the electrical renovation. He can also install new electrical appliances at your request.
CD Engineering is a specialist in both industrial and residential buildings. Moreover, our company aims to ensure that the same team systematically ensures the continuity of a work in progress. Furthermore, we do not need to call upon external labour. This is why our team is made up of a wide range of specialized sectors. Our interventions as electrical experts in Brussels :
Centralizing the management of your installations via home automation can quickly make your life easier. Do you want to manage your heating installations, gate, thermostat, etc. from a central point? Then home automation is perfect for you. Centralise the management of your central heating, the opening of your gate, etc. in one place. Thanks to the installation of a high-performance home automation system, you save precious time on a daily basis.
For your living room, kitchen, etc. Remember to ask for the intervention of a certified electrician. We specialise in both indoor and outdoor lighting installations and renovations. If, for example, you would like to brighten up your garden before the summer, to spend beautiful evenings, call CD Engineering. We are also specialists in relamping in companies, and in the installation of your lighting. Gardens, offices, etc. deserve a well set up lighting. So call CD Engineering for this type of work.
An electrical system that complies with standards is first and foremost a legal obligation. In order not to have to pay fines, make sure that your electrical system complies with the regulations. CD Engineering's experts will come to your home to first perform a diagnosis of your installations. CD Engineering carries out all the checks and all the work related to the electrical compliance of your home or commercial building. Then, we provide you with a document listing all the modifications to be made to your system. It is up to you to finally call on us to resolve any malfunctions that may be found. Once our work is completed, we will provide you with a document certifying that all your installations are in compliance.
We can take care of all the connection of your telecom devices in your home. In addition to their connection, we can take care of their configuration so that their use is easier for you. Call us for a tailor-made cost estimate for your project. We intervene in apartments and houses as well as in the industrial sector. In a domestic environment, we install and configure your various devices so that they function optimally. We also carry out network checks if necessary. In the industrial sector, our experts in tertiary electricity go directly to the site to, for example, parameterise an entire computer network. We also take care of computer cabling from A to Z. In short, we are your reference for the installation and commissioning of your telecom networks.
We also install in various buildings and private homes, intercom and videophone devices. Easily control the access of your visitors thanks to our state-of-the-art systems. We come to your home and install all these devices in the blink of an eye. Thanks to this system, you can talk live to a visitor ringing at your door. If you live in an apartment, you can even open the door directly from your floor.
Breakdowns, electrical installations of all kinds, maintenance, etc. We carry out all kinds of electrical work, both in the workplace and at home. You can count on us for small electrical work, such as the installation of sockets or switches, as well as for large-scale domestic electrical work, such as the maintenance of your electrical box or the setting up of an internal IT network.
Also for structural works and building projects
You have just acquired an industrial building and would like to receive the advice of an expert? Please contact us. We are authorised and competent to go around the building with you and advise you on all possible improvements. At the end of our visit, we will discuss the work to be carried out together and, if you wish, we can already set a date for the start of the work. We are also specialists in bringing buildings and properties up to electrical standards. Our certified electricians regularly work on large-scale projects and are therefore used to this type of electrical work. Whether you are taking over a commercial contract or simply moving your company, we take care of your compliance.
Do you want to redo all the lighting in a workspace? That's a great idea. Good lighting helps your teams and employees to concentrate better. Together, we will find the lighting best suited to the energy consumption of your building and lighting that can help your teams work better. LED relamping is more and more in demand in offices and professional buildings. Our team of electricians can of course take care of all the relamping of your workspace, your workshop or your building.
In short: whatever your structural work project, we can help you achieve all your desires. At the end of the building site, our work is checked by an approved body, and we then deliver the electrical file of your installation. Also accompanied by a certificate of conformity.
Contact CD Engineering – Electrician in Brussels
CD Engineering provides you with the expertise and professionalism that makes your problem a thing of the past. Indeed, we work efficiently to meet your needs. In addition, we have all the necessary electrical equipment to rebuild your large installations, such as your electrical systems. Accustomed to working on electrical panels or differential circuit breakers, our electrical professionals install, repair and maintain your entire electrical network. If you are looking for a competent and professional electrician in Brussels, CD Engineering is there for you. Call us now, or use our contact form to get quick help for all your electrical problems.
Why call on an electrician in Brussels ?
Do you have recurring electrical problems ? For example : your fuses blow several times a day, a month, a week, your lighting regularly flickers, etc.
Do you need an expert in the field of electrical compliance?
Or would you like to have beautiful lighting in your garden for the winter, which points the tip of its nose?
Perhaps, living in the Belgian capital, you realise that you need a parlophony or videophone system?
Or maybe your electrical system is no longer up to date and you want to install a new one?
Your household appliances are quickly damaged, and you would like to have a check made to ensure that there are no short circuits in your installations?
Faced with a power failure, you urgently need an expert?
Do you want to contact an electrician to carry out a check-up of all your electrical installations?
The price of an electrician seems important to you, and you are looking for an expert for a reasonable price?
Do you need a specialist to install your new meter or electrical panel?
A home automation system becomes essential to better manage the various installations in your home?
Whatever your request is, our expert electricians are there to meet all your electrical needs. Experts in general electrical installations, wiring installation, maintenance of all types of electrical systems, multiple maintenance and renovations, compliance, lighting, installation, renovation and maintenance of home automation systems, intercom systems and finally, videophony, we are at your service. Our team is present throughout the city of Brussels, and even in the surrounding areas. So, if you are looking for a team of passionate people, ready to help you for an affordable price, do not hesitate to contact us.
Which work can an electrician do in Brussels?
Installation of intercom and video intercom systems ;
Miscellaneous work on fuses and your wiring installation ;
Help to individuals in the choice of their devices and brands to recommend ;
Control and renovation of electrical systems of all kinds ;
Checking and repairing breakdowns ;
Global maintenance of any electrical installation ;
Installation of a home automation system for your entire home ;
Installation of high-performance LED lighting ;
Work on your switch/switch ;
Installation of lighting fixtures ;
Work on the lighting: installation of a dimming system ;
Maintenance services for your electrical system ;
Maintenance services for your electrical panel ;
All work of setting in conformity ;
Installation of sockets and installation of switches ;
Installation of differential switch ;
Connection of all your appliances ;
Installation of a complete electrical panel ;
Renovating your lighting system ;
Replacing the multiple electrical entrances of your home ;
Replacing one or more defective switches ;
Complete and professional renovation of your electric meter ;
Repair work on your household appliances and electrical devices that have been damaged ;
Diagnosis and repair, or installation of access control systems ;
Resolution of overvoltage problems ;
...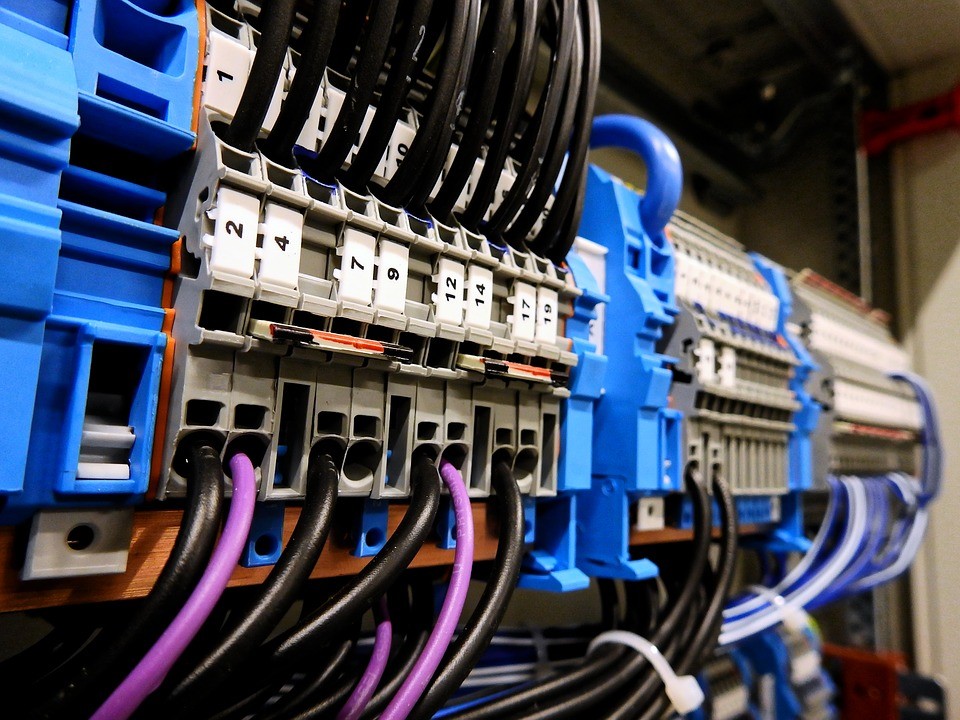 5 Place du Champ de Mars

1050 Bruxelles
95, Chaussée d'Alsemberg

1630 Linkebeek