You don't want to go to the trouble of doing your electrical renovations? And you want to enjoy a durable and reliable electrical installation? Don't look any further because CD Engineering is there for you! In service since 1996, this Ixelles electrician has the necessary experience to meet your needs.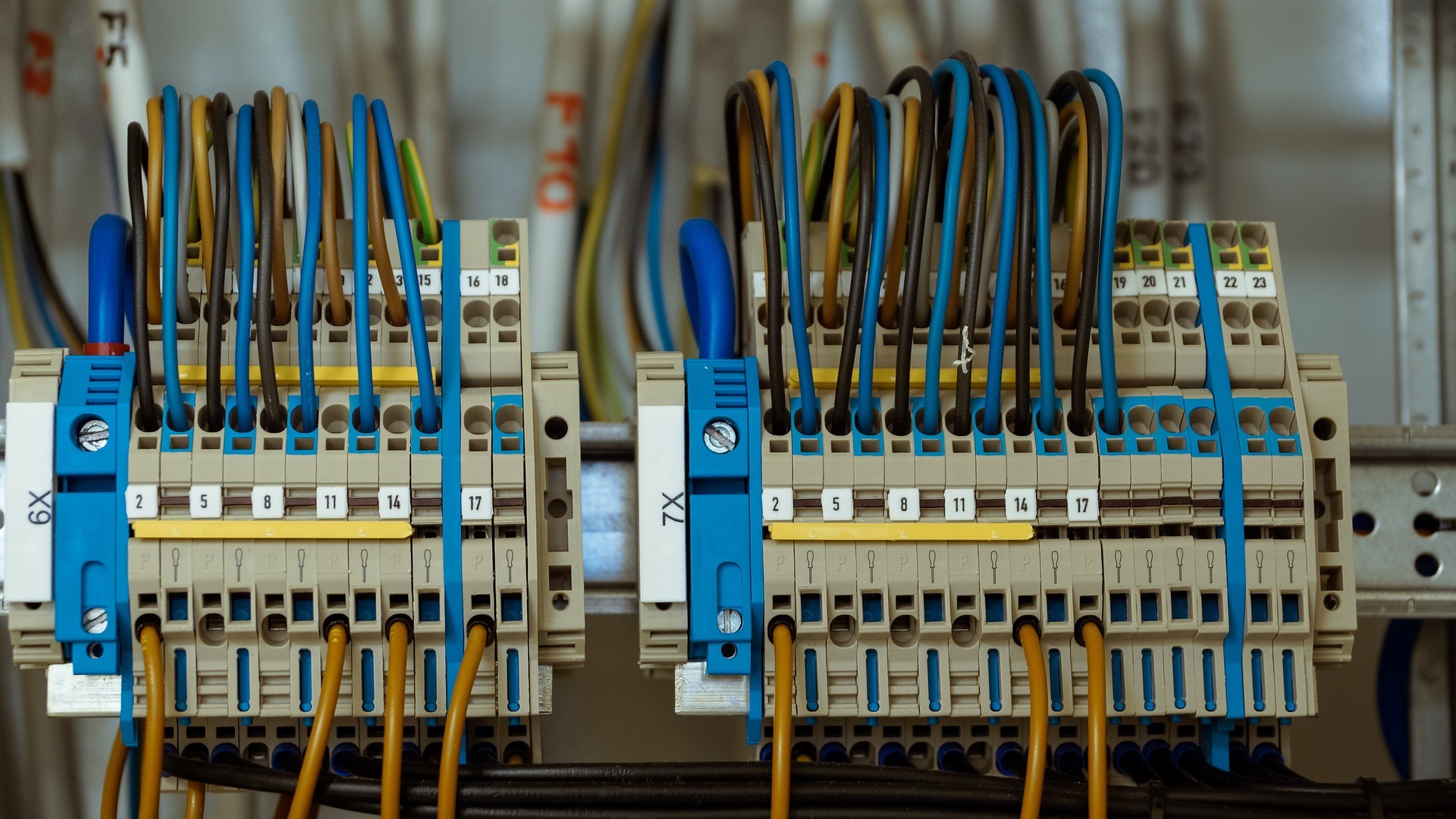 When is it necessary to contact an electrician in Ixelles ?
Do you need electrical troubleshooting in an emergency? Or do you want to renovate a building where you need to review the entire electrical installation? Do you need emergency compliance to secure your home? There are many reasons why you should call an electrician in Ixelles. The important thing is to call a professional electrician in Ixelles who is sufficiently qualified and for whom electricity has no more secrets. CD Engineering is committed to bringing you the help you need as soon as possible. Finally, in case of emergency, do not try to intervene yourself, because you could aggravate the problem.
Besides, we are located near you. Moreover, our electricians can easily move in Ixelles and assure you a high quality service. This is because we are a team you can trust and expert in the field. Indeed, electricity is not a child's play. However, after 24 years of experience, we have mastered the field. Moreover, we do not make any decision without consulting you. That's why you always have the last word.
Our expertise in electrical troubleshooting in Ixelles
For 24 years, CD Engineering's team of electricians has been perfecting electrical troubleshooting in Ixelles. Whatever the cause of the breakdown, we know how to bring you a fast and effective solution. An electrical short circuit can be caused by different factors: a malfunctioning circuit breaker, a blown fuse in case of overload, a bad connection of your electrical outlets or appliances.
Only a certified electrician can intervene on a breakdown, whether it is punctual or recurrent, because he is equipped with the best electrical equipment and trained to locate its origin. For example, if your electrical panel lacks power, you'll blow fuses every time you run your dishwasher. A professional electrician from CD Engineering knows how to spot this type of problem and fix it quickly.
Your electrical troubleshooting expert in Ixelles answers
The services provided by CD Engineering - electrician Ixelles
We offer various services, such as complete electrical installations in your home, electrical compliance, or lighting renovation. Moreover, here is a brief description of some of our services to be found on our site:
Telecommunication :
We install and configure your telecom devices directly
Electricity :


CD Engineering redo all your electrical installation very quickly and with professionalism

Electrical compliance :


We take care of bringing the installations of houses, buildings, offices, etc. to legal standards.

Home automation :
More and more present in homes and buildings, home automation is a system of technical equipment to make your life easier. Indeed, home automation means automation. In fact, if you wish to benefit from it at home, we realize the installations of home automation systems.

Lighting :
Lights are essential in a home. Nevertheless, it is necessary to make sure that the light rendering is good. That's why we do it for you.

Parlophony and videophony:
This is a system that allows you to see and hear who comes to your door. It is important to know that it has many advantages. Thus, it is a system that we can put in place in your home.

Your CD Engineering electrician: competent for your repairs and renovations
For 24 years, CD Engineering has put its experience at your service for your electrical problems. To be sure to carry out their mission, all our electricians are equipped with professional quality material. This way, the work will be done well and safely. Here are some of the tools most frequently used by our technicians: cutting pliers, flat or stripping pliers to remove the insulating part of the wires that make up the cable, a multimeter, the electrician's indispensable tool, but also a hammer, a saw or a wire puller.

Some questions often asked by your neighbors in Ixelles :
What electrical work can an electrician in Ixelles do ?
From the simple replacement of a ground connection to the setting up of a large-scale electrical network, every electrician has his or her specialty. At CD Engineering, we are a good team of electricians qualified for all types of work. Do you want to redo the entire lighting system in your home? Or have garden lighting that looks better than ever? We will send you our best specialists. Are you a coworking space and need to run cables for the entire building? Call on our experts!
Whatever the job you want us to do, we will meet your demand! Contact now your reference electrician in Ixelles : CD Engineering !
When to redo your electrical installation ?
As a general rule, if your home is more than 30 years old, it can no longer support the electrical loads of your house. We then recommend you redo your electrical installation. The same applies if your installation is not up to standard or is obsolete. If you have just moved into a house, it is preferable to have the electrical system checked to see if it complies with standards. If not, it is essential to entrust this work to a professional electrician in Ixelles. The latter will carry out several steps to redo your electrical installation. First, he will check the connections of the installation on the ground. Then, he will review the wiring at the electrical panel and the outlets. All these steps are much more complex than it seems and only a professional can provide you with a well executed work.
Electrician Ixelles : also for installations and works
Do you also want a video intercom system ? We also install these systems.
Moreover, our electricians will be pleased to help you in your steps concerning the changes to be made at the electrical level.
All in all, CD Engineering takes the satisfaction of its customers to heart. Because it is thanks to this that our company adapts to all your requests. First, we are at your disposal to answer all your questions. On the other hand, we explain our actions in detail. Then, during the work, your electrician explains his steps one by one. Finally, the after-sales service is happy to take care of your follow-up. To conclude, your satisfaction is our priority.
Electrical compliance: our specialty
You have recently bought an apartment or a house in Ixelles? It is then necessary to check the compliance of your home. Professionals too, and building or office owners, must have the compliance of their building checked. Are you looking for an electrician specialized in compliance, lighting or home automation? Then you've come to the right place! From Porte de Namur to Flagey, through Bailli and Brugmann, we cover the whole area of Ixelles.
CD Engineering puts its expertise at your service for more than 24 years. When it comes to the verification of electrical installations, expertise is a priority criterion in the selection of your service providers. Our electricians work as well in houses in Louise, Fernand Coq or ULB as well as on building sites in Place Luxembourg or Berkendael. We are experts in compliance. For your peace of mind as well as for the respect of the law, trust our electricians.
To begin with, we will of course make a tour of the property. Compliance of the circuits, inspection of the circuit breaker, the electrical panel and the wiring, check up of the electrical network, nothing escapes us. After having scrupulously observed your installations, we give you an analysis report. In this report, you will find the faults of your electrical installation as well as our estimate to repair them. This estimate is obviously given as an example, free of charge, and without obligation for you. We want to work in a transparent and trustworthy way.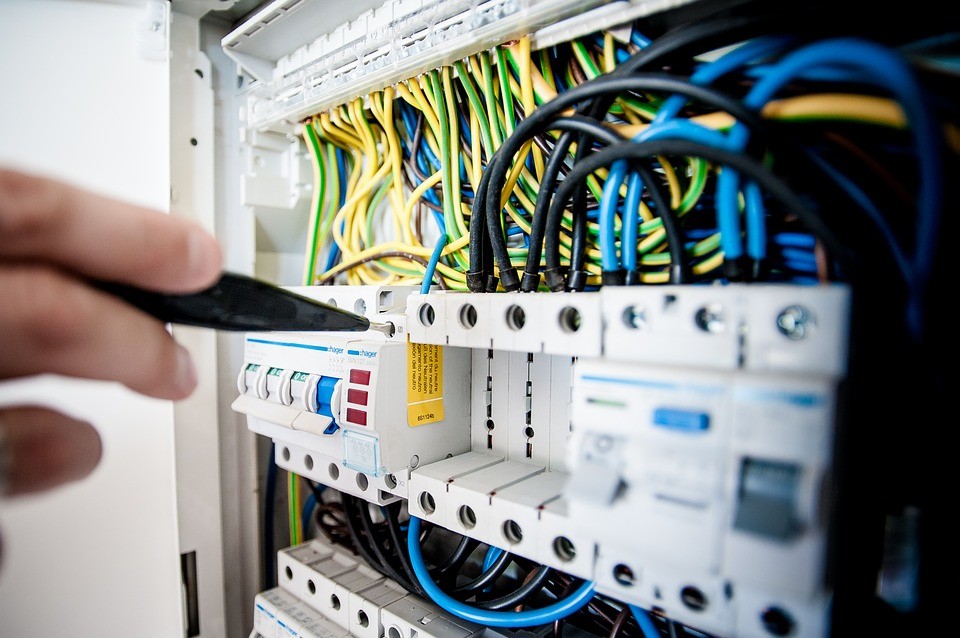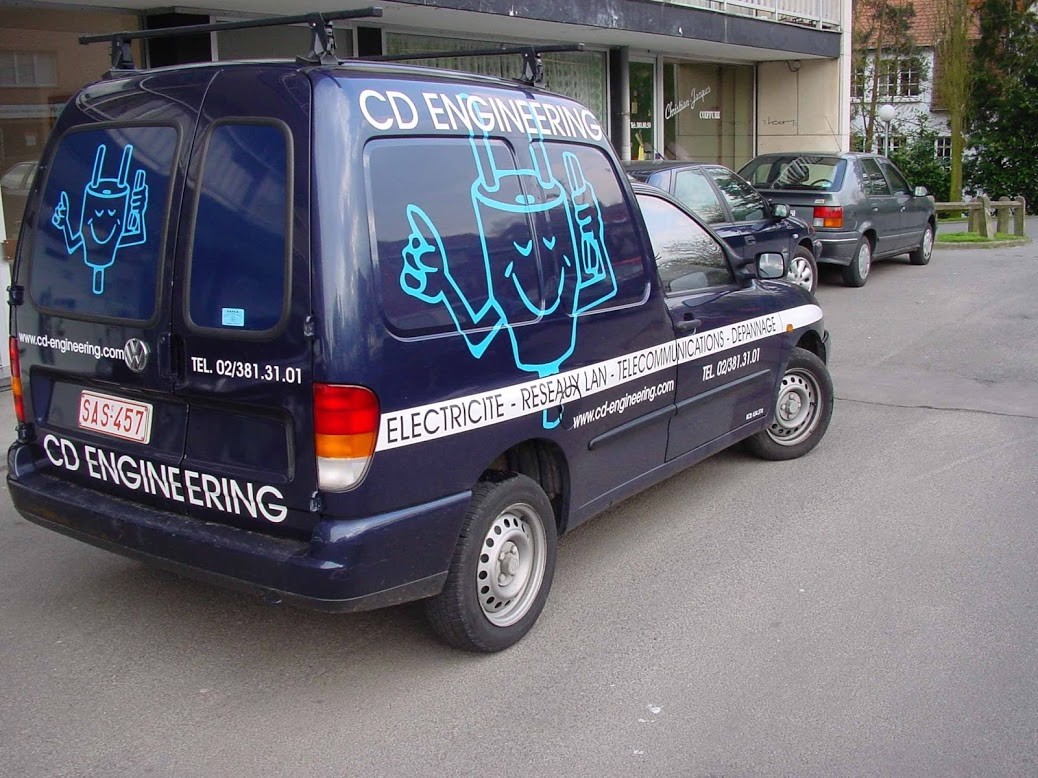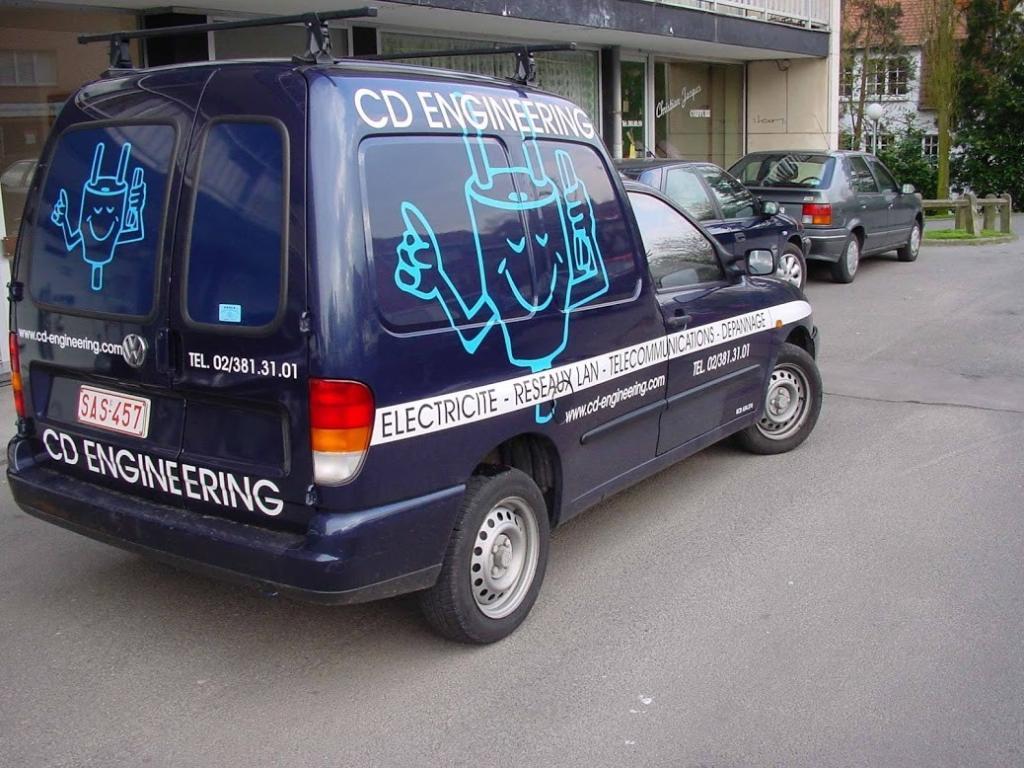 The working method of your certified electrician in Ixelles
We always start by organizing with you a visit of the premises in order to examine your electrical system. This allows CD Engineering to become familiar with it. Indeed, in addition to identifying the problem(s), he will advise you on what should be done. On this basis, we then provide you with a file containing the steps to follow for the realization of the project. This allows you to pay attention to the smallest details and to make sure that we meet your wishes, as you have presented them to us.
In order to solve electrical problems, a replacement or a new installation is sometimes necessary. We are also specialists in new electrical installations. You have an electrical repair to do? Then don't delay in contacting one of our electricians. In order to avoid the risk of the situation getting worse.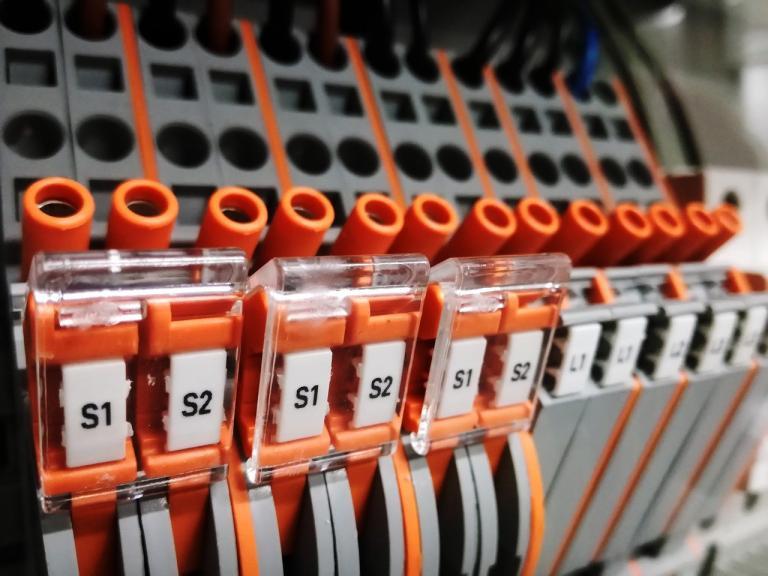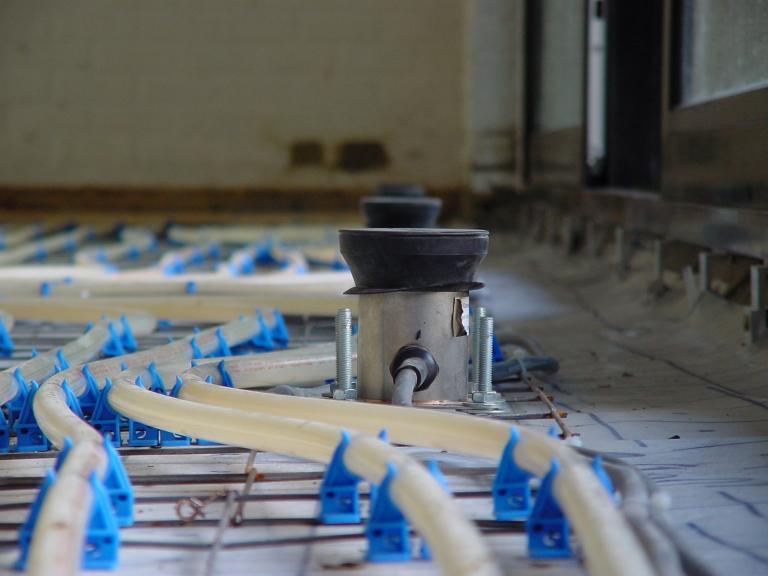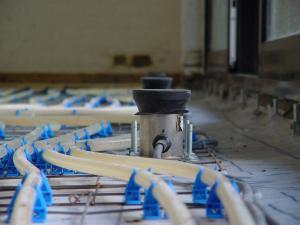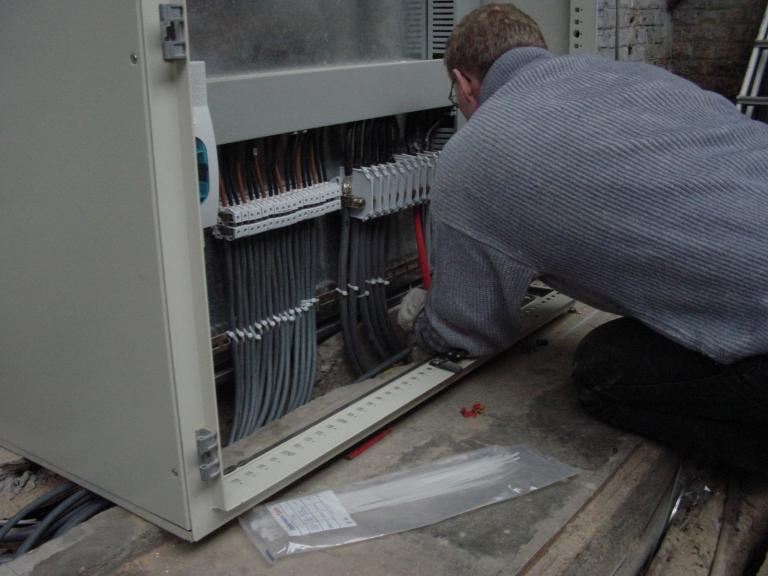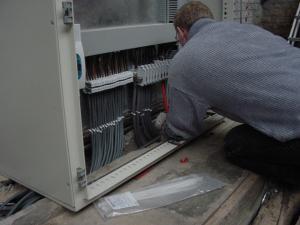 Multi-skilled electricians above all
All these skills are in fact those of our electricians. This allows you to have all your electrical work done by the same team. This way, every problem has its solution. We bring it quickly and efficiently. CD Engineering is your qualified professional electrician in Ixelles.
You can find our realizations in home automation, installation parlophony and videophony, telecom, etc. on our dedicated pages. Our services are appreciated by all the professionals and individuals with whom we have collaborated. We work above all to satisfy you, it is our absolute priority. Thanks to CD Engineering - electrician Ixelles - you will find what you are looking for.
CD Engineering : an electrician Ixelles is listening to you
CD Engineering is above all a know-how that has lasted for many years. This is because our professional skills have been strengthened over time. We assure you a service of quality based on various points, such as, for example:
A fast and efficient intervention. Indeed, we will move to your place as soon as possible, according to your availability.

The use of quality material, because quality work passes by professional tools.

A great availability which will be able to answer your needs for the works and the electrical installations.

Unbeatable prices, visible on the estimate made before the intervention.

An attentive listening of your requests. Your feedback is important to us, as we place your satisfaction at the heart of our work.

A realization of a free quote. It should be known that it is written before the beginning of the intervention, thus taking again your requests and the tariff.

Our professionalism is confirmed through our many years of experience.
Moreover, we advise you not to proceed with the electrical repair at home, if you do not have enough knowledge in this field. This is something that many people do, but it is not the right solution. Indeed, there are many risks in the field of electricity. That's why we get to the root of the problem and provide a safe solution.
Electrician Ixelles: for your entire municipality
It should be noted that the strength of our work also lies in our extensive interventions in all areas of the commune of Ixelles. Indeed, in Ixelles, we move in all the districts, such as Boondael, Flagey, Porte de Namur, Saint Boniface, Fernand Cocq, Bailli, Berkendael, Châtelain, Brugmann, Germoir, Bruxelles Luxembourg, Matonge, Cimetière d'Ixelles, ULB, La Cambre.
Therefore, you will have understood, we intervene wherever you are. In fact, if you are looking for an electrician in Ixelles, call us directly.
5 Place du Champ de Mars

1050 Bruxelles
95, Chaussée d'Alsemberg

1630 Linkebeek