Are you looking for an electrician in Molenbeek? CD Engineering moves in particular to Molenbeek. First of all, we have been active for 22 years now. For this reason we are a company composed of electricians as reliable as competent. Our team is also available according to your needs and possibilities. We also want to answer all your questions, so that you understand your electrical problems.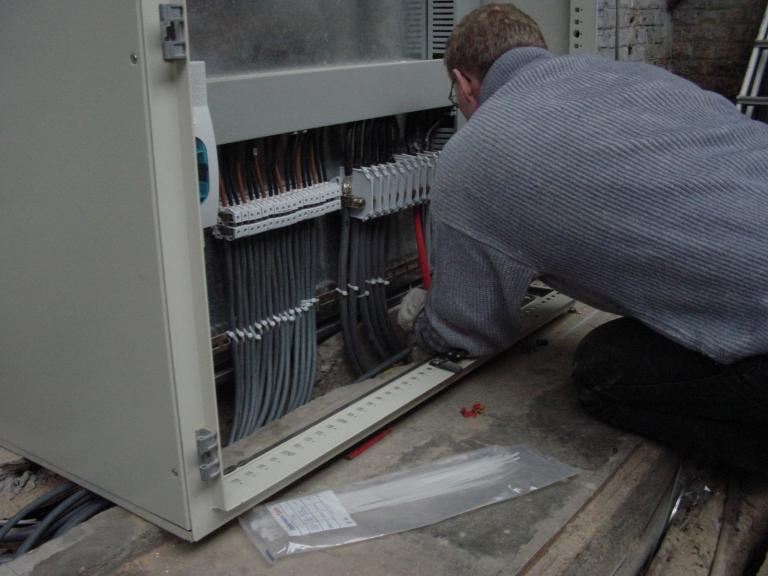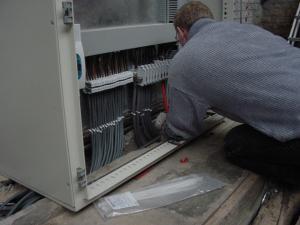 What kind of work can my Molenbeek electrician do ?
The field of our specializations in the electrical field is vast. Here are the services that CD Engineering can offer you:
Telecommunication;

Electricity;

Setting in conformity;

Home automation;

Lighting;

Parlophony and videophony.

In addition to the electrical field, there are several possibilities of work. For example: new electrical installation, renovations but also the setting in conformity. Sometimes, the electrical system needs some small adjustments. This allows the system to function at its full capacity.
Once you have agreed to do business with us, a verification of your system is necessary. An appointment will then be scheduled with you according to your availability. This visit allows us to see directly where the problem is. Thanks to this, we know what needs to be done. Then we can tell you what needs to be done and what procedures to use. We will discuss it with you in order to adapt the project to your desires, needs but also the budget. Thus, the solution that will be implemented will be the most personalized possible and will correspond to your desires. If you accept the project, we will also provide you with a document in which all the work and renovations will be described.
First of all, before starting any work, renovations or installations, we will make sure that the environment in which we will work is safe. A control will be planned throughout the work. This ensures your safety as well.
The heart of our project: your satisfaction
The complete satisfaction of our customers regarding the electrical work done is our main mission. That is why our team will be happy to visit you or to inform you about the electrical operation.
For CD engineering, the customer relationship is crucial. For these reasons we are at your disposal at all stages of your project.
First of all, even before the beginning of your work, do not hesitate to contact us. We want to understand your project as a whole. This way we will be able to respond to your requests in the best possible way. It's your project, so it's important to us that it's right for you.
Secondly, during the work, you can contact us at any time during our work. We will also be happy to keep you informed of our progress.
Thirdly, when your project is completed, contact us if you have any concerns. But also if you have a question or an improvement to send us. Thus, it is thanks to you that we can progress and continue to fulfill our missions in order to make all your projects succeed.
5 Place du Champ de Mars

1050 Bruxelles
95, Chaussée d'Alsemberg

1630 Linkebeek