Is it difficult to find an electrician in Saint-Gilles? The answer is obviously no. Indeed, CD Engineering is at your service. We are based in Brussels and we also move to Saint-Gilles.
Our company was founded in 1996. Therefore, the experience in the electrical field is not what we lack. Our priority is to offer a first quality service to all our customers. Indeed, your satisfaction and a functional electrical system are what we want to give you. In these conditions, your needs are our priority. Since an electrical system is unique, customizing our services is a must.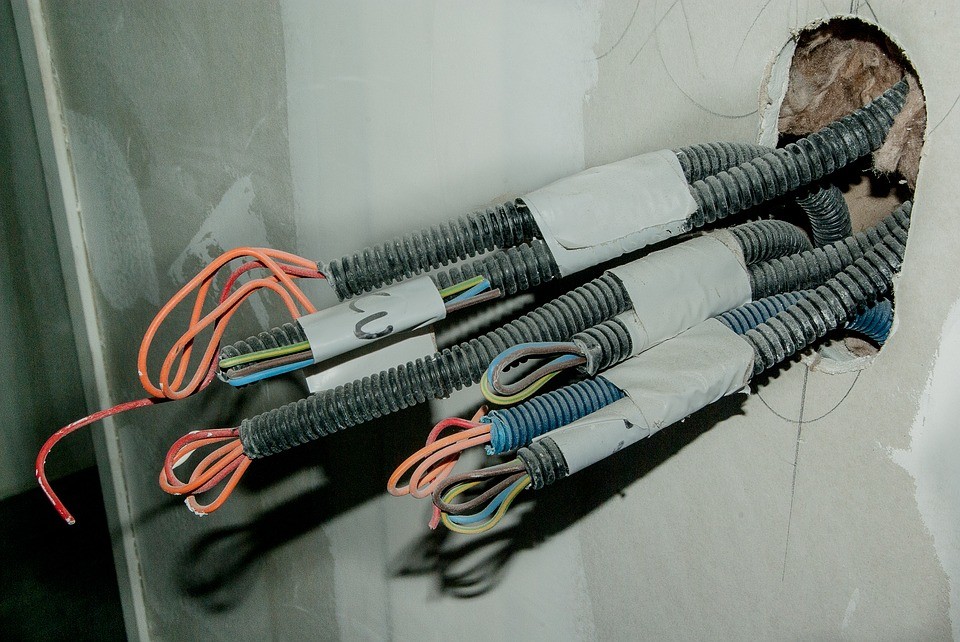 Why call CD Engineering - electrician Saint-Gilles ?
Each of our electricians specializes in :
New installations;

Electrical failures;

Loss of electricity;

Timer replacement;

Electrical outlet;

Circuit breaker replacement;

Energy saving.
And again, these services are just a few examples of the many skills our team has to offer. However, if your electrical concern is not on this list, it is probably within our capabilities. We are indeed skilled in all electrical work.
As far as security is concerned, it is an element of comfort for a house or a building. Therefore, our company can install a system adapted to your needs and desires.
We offer you a workforce that will meet all your needs. For this reason our team is here to make your project unique. First of all, we will proceed to a visit in order to find the source of your electrical problems. Then, the elements to be replaced or rectified will be presented to you. Then we will discuss your expectations and finally, we will start the necessary work.
Electrical troubleshooting in Saint-Gilles
A power failure can happen at any time. So don't risk electrocution by trying to fix it yourself. Although the electrical failure may seem simple to correct, there are complications that can be hidden. That's why it's a good idea to call in a professional. In this case, call CD Engineering. We'll send you a certified electrician who can find the source of the problem and fix it. Our highly trained professional electrician will troubleshoot the problem in no time. Your electrical installation will be back in working order very quickly. Moreover, our electrician will be at your place very quickly in order to take care of your emergency repair as soon as possible. Contact CD Engineering without further delay for electrical troubleshooting in Saint-Gilles!
Questions you may have about electrical troubleshooting in Saint-Gilles
Electrician Saint-Gilles: renovation is our specialty
Specialists in large-scale work and electrical installations, our electrical experts know how to handle large-scale projects. We have thus participated in the creation of numerous infrastructures in Brussels and Saint-Gilles. From the Châtelain to the Sablon, passing by the South Station or Bethlehem, the commune of Saint-Gilles has no more secrets for us.
We have renovated the electrical installations of many apartments and participated in the creation of buildings and housing for the municipality. At CD Engineering, we are proud to make our contribution to the city.
Furthermore we assure you that all renovations that will be done are in accordance with the Belgian law. A certificate will be given to you so that you can prove to the government that your electrical system is in conformity.
What to do if a blackout occurs ?
First of all, don't try to intervene on your own if you are faced with an outage that you don't understand. First of all, you could cause even more damage than the initial one. But more importantly, you could get hurt or electrocuted. The handling of electrical circuits is indeed an operation that can quickly become an ordeal if you don't know how to do it. That's why we advise you to call a specialized Saint-Gilles electrician.
When you call an expert, explain everything you know about the problem. Start with the time of the outage and tell them about any activity that may have caused the power outage.
Finally, wait for the electrician to arrive and move your family away from any possible source of electrocution.
CD Engineering will assist you day or night, and you can count on us for an efficient, fast and professional response.
How to find a good electrician in Saint-Gilles ?
In order to be sure of the honesty and reliability of a professional, always consult the reviews of his previous customers. You will easily find them via a Google search. By consulting the reviews of Internet users, you can be sure to receive a reliable service adapted to your needs.
A good electrician Saint-Gilles is also a trustworthy person, who has a good experience in his field. Consulting the references of your electrician is an excellent way to become aware of his skills.
An efficient electrician is also a well equipped person. Indeed, electrical equipment is important when it comes to work on sockets, electrical circuits or electrical panels. An electrocution can happen quickly if the equipment is not up to the task. So always be careful: your electrician must be equipped with the right tools to work on your electrical installations.
CD Engineering : also for the tertiary sector
We also offer our services to investors and professionals who are looking for teams capable of taking charge of industrial electrical work.
Among our panel of competences, you will find in particular :
The installation of a professional electrical system
Centralization of the management of your building through home automation, setting up of your professional electrical appliances, etc. are some of the operations that we commonly perform in companies. Do not hesitate to call an electrician for this type of electrical work.
The LED relamping represents many advantages for your company: economical and ecological, this lighting system also promises the occupants of the building an efficient luminosity. Our team of certified electricians will take care of the LED relamping of your entire building if necessary.
Are you one of those companies that absolutely need professional network cabling? Then ask for the advice and intervention of a specialist in the field. CD Engineering has worked with many companies in Saint-Gilles and around for their network cabling.
Bringing your building up to electrical standards

Is your building up to date with the current standards? It is advisable to be attentive to the electrical standards, and to respect the RGIE. CD Engineering is a professional in the field of electrical upgrading. Our electricians regularly work on electrical projects in Saint-Gilles and Brussels for companies. We look at the meter, the electrical installations, the circuit breaker, the electrical panel, the wiring, the electrical connections, etc. In short: count on us for a job done with excellence!
Please feel free to browse our work and contact us for a detailed quote. We will be happy to answer all your questions, by email or by phone.
5 Place du Champ de Mars

1050 Bruxelles
95, Chaussée d'Alsemberg

1630 Linkebeek