The shorter days are coming soon and you want to review your electrical installation beforehand? Or do you need a professional electrician for an urgent intervention by an electrician in Jette? You can trust our team of specialists. Indeed, our electricians at CD Engineering have been working since 1996 to put their knowledge at your disposal.
Concerning our team, CD Engineering has certified and qualified electricians for a multitude of electrical works. We are actually located in Brussels, but our services are also available in the Jette area. The fact that we are located in Brussels does not affect our flexibility or speed. We come to your home. This is to ensure your complete satisfaction. Whether you are looking for an electrician in Jette for your home, business, office or other, our electricians are trained for all buildings.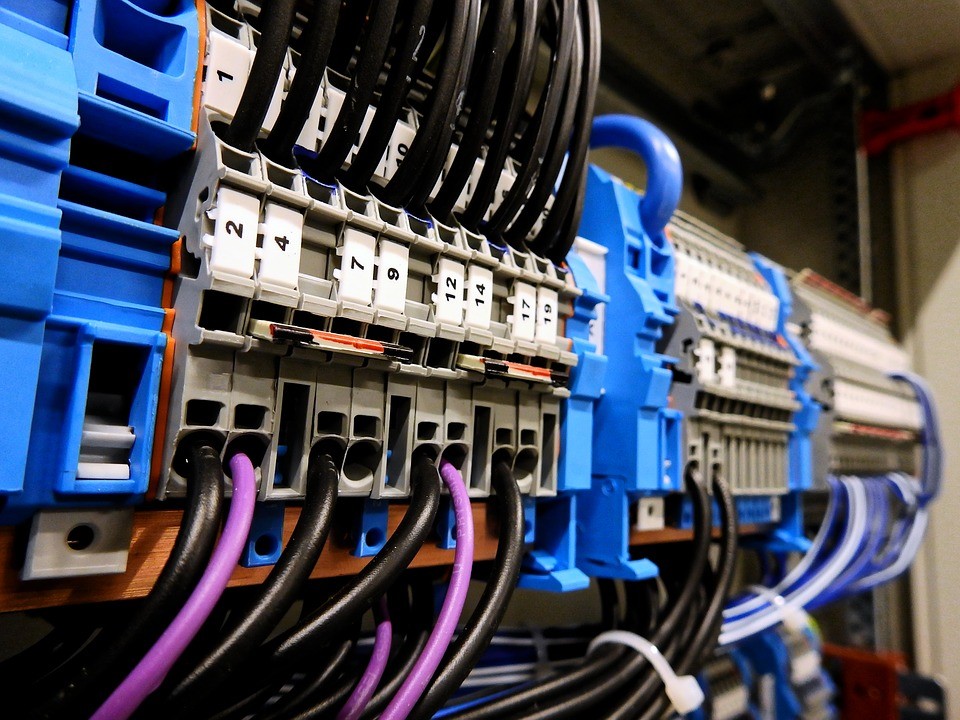 Why rely on a professional electrician in Jette ?
When a problem with your electrical system occurs, it can be at the most inconvenient time. This malfunction can be caused by a variety of problems that only a qualified electrician in Jette can detect. Also, while it may seem like the cause of the problem is simply a short circuit, it could also be related to a more serious problem. When you entrust an emergency to a professional, he will be able to check the reliability of your installations and bring them up to standard if necessary. As a professional, he will also be able to give you a certificate of compliance of your installation.
As you can see, calling a professional electrician in Jette is very important, whatever the situation. Know that our team at CD Engineering will bring you a high quality service.
The services of CD Engineering, your reference electrician
Thanks to our 24 years of experience in electricity, we have been able to specialize in various services. So, whatever your problem is, one of our electricians in Jette can help you quickly. Here are some of our most requested services:
Very important for your home, it certifies the proper functioning of your electrical installations.
Electrical troubleshooting in emergency.

We intervene in less than 24 hours to ensure the best comfort in your home.
Whether it is for a construction or a renovation, we take care of setting up the lighting of your interior. Moreover, this one will be in conformity with the regulations in force.
This intelligent system makes your daily life easier. Trust our certified electricians for its installation.
Voice and video intercom systems.

Thanks to this security system, you can keep an eye and an ear on visitors to your home.
Work in the industrial sector and tertiary electricity.

Do not hesitate to contact us now to know our rates and to ask for a quote. The latter is free and does not commit you to anything!
Electrical troubleshooting in Jette, call CD Engineering
You never expect a power outage. If it happens to you, don't panic. In case of a breakdown, call CD Engineering, we will send you a professional electrician. We specialize in general electricity and electrical repairs, and electrical troubleshooting is no problem for us. We will send you a licensed electrician who will take care of troubleshooting and repairs. Don't start troubleshooting alone. You could make the electrical problem worse. Moreover, the danger of electrocution is high. That is why you should call a professional. For any problem such as electrical appliance or water heater breakdowns, call CD Engineering. The certified electrician we will send you has very good electrical equipment. This way, he can deal with any unexpected problem.
Frequently asked questions about electrical troubleshooting in Jette
CD Engineering , your professional and efficient Jette electrician
First of all, our team ensures that your project is carried out in a timely and professional manner. They also ensure that your project is always safe. Ultimately, we at CD Engineering believe that every project is unique! Therefore, we are committed to scheduling them with you, according to your needs, constraints and desires. The work is different in every case. That is why a file is provided to you in order to show you the details of the work that will be done. This file will allow you to follow the steps of the project. In addition, you can ask us questions throughout the electrical renovations that we bring to your home or business.
Moreover, our team intervenes on all electrical problems that you may encounter. For example: breakdown, loss of electricity, circuit breakers and others. Therefore, if you encounter one of these, do not hesitate to contact your Jette troubleshooting electrician for information or for a repair you need.
Peace of mind is also an essential element that we offer to individuals. In fact, if you want a video intercom system, we can provide you with one. We have several types of video intercom systems. These have multiple functions that differ from one system to another.
Contact your electrician in Jette for all your electrical projects
So look no further! Our electricians will be happy to help you with the necessary steps to carry out your project, whatever it may be. We make it a point of honor to respect your wishes and to respond to your requests at all times.
In short, CD Engineering takes the satisfaction of its customers to heart. Because it is thanks to it that our company adapts to all your requests. First, we are at your disposal to answer all your questions. On the other hand, we explain our actions in detail. Then, during the work, your electrician explains his steps one by one. Finally, the after-sales service is happy to take care of your follow-up. To conclude, your satisfaction is our priority.
5 Place du Champ de Mars

1050 Bruxelles
95, Chaussée d'Alsemberg

1630 Linkebeek